Retailer Amazon has revealed the top 10 toys it predicts will fly off the shelves this Christmas 2018 with interactive toys, Nerf and Paw Patrol topping wish lists.
The festive line up includes toys at all price points starting from £16.99, with nothing on the list above £85.
We earn a commission for products purchase through some links in this article.
SHOP TOP TOYS: AMAZON
Speaking of the top toys, Amazon said:- "The most exciting moment of Christmas Day is watching children unwrap their presents," said Sri ram Parthasarathy, Toys Category Leader, Amazon.co.uk. "Amazon offers thousands of top rated toys, including everything from unicorns to family board games – and our top 10 list includes the latest and greatest toys that will be in popular demand this festive season."
Below are Amazon's top toy predictions for Christmas 2018:
What is it and how much does it cost?: Paw Patrol Ultimate Rescue Fire Truck £64.93
Paw Patrol's ultimate rescue fire truck is as close to the real thing as it gets. Equipped with a 2ft extending ladder and water cannons, this will have your children thoroughly entertained over Christmas 2018.
What is it and how much does it cost?: Boxer Interactive AI Robot Toy £79.99
Boxer is the robot with the big personality. Using the remote control, you can race Boxer around and have him do tricks. This comes equipped with 10 games but more can be downloaded by using the app.
What is it and how much does it cost?: Barbie Careers Care Clinic Ambulance £37.49
Respond to calls and deliver the care with the Barbie care clinic it's both an ambulance vehicle and hospital playset in one with more than 20 themed pieces including waiting room, xray machine & TV.
What is it and how much does it cost?: Nerf E2281EU4 Laser Ops Pro Alphapoint £44.89
What would Christmas be without a Nerf battle? The Nerf E2281EU4 lights up and makes sound effects making this every inch the perfect gift for the nerf enthusiast.
What is it and how much does it cost?: Poopsie Slime Surprise Unicorn £49.99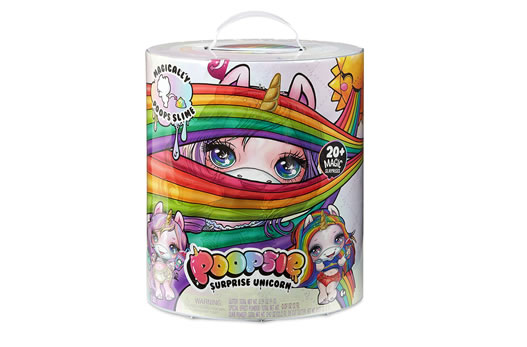 Make magical unicorn poop with Poopsie Slime Surprise. With a little unicorn magic and sparkle, you can customize unicorn poop and transform it multiple times. Ten magical surprises included.
What is it and how much does it cost?: Strictly Come Dancing Board Game £28.97
Dance your way through the highly anticipated Strictly Come Dancing board game as you answer trivia questions and take challenges.
What is it and how much does it cost?: LEGO Harry Potter Hogwarts Express Set £73.99
Featuring a carriage with 4 seats, removable side panel and roof, plus a Trolley Witch with sweets trolley, the Harry Potter Hogwarts Express set will have your little wizards feeling like they're on their way to Hogwarts.
What is it and how much does it cost?: Little Live Pets 28813 Una Wrapples Toy £16.99
With over 50+ reactions and sounds, it's no wonder Wrapples is set to be so popular for christmas 2018. Wrapples eyes light up as it's mood changes, talks to you & falls asleep when turned upside down.
What is it and how much does it cost?: Chow Crown £17.99
It's the musical crown-spinning, chow-chompin' game. Put on the crown then load the dangling forks with various food. Ready? the crown will spin and play music – and the challenge begins. Players try to bite off the food without using their hands, and aim to eat them all before the music stops.
What is it and how much does it cost?: L.O.L. Surprise! Bigger Surprise!, £84.99
L.O.L. Surprise provides the ultimate unboxing experience with the L.O.L. Surprise Bigger Surprise! Discover 60+ never before seen surprises inside with exclusive dolls and accessories!
More than four million Brits have already started their Christmas shopping and a massive half a million 16 to 25-year olds have already finished, we better get that notepad and pen at the ready!
Are you impressed with amazon's predictions?
(All image credit: Amazon, please note affiliate links may have been used in this article.)