Have you taken your dog out for a walk to find them covered in mud and dirt? Monat has you covered with it's brand new pet range. We were delighted when Monat kindly sent us over their duo pack of pet cleansing item and we were more than happy to put it through its paces.
"There is nothing that smells so bad as 'wet dog'.  Now you can wave goodbye to that awful  smell of damp dog as this dog wash and deodorising quick working naturally based freshen up spray, will have your pet pooch ready for the catwalk or should that be dog walk?
Taking a look at this we were impressed with the packaging, it was easy to see all of the ingredients and benefits the duo pack had to offer.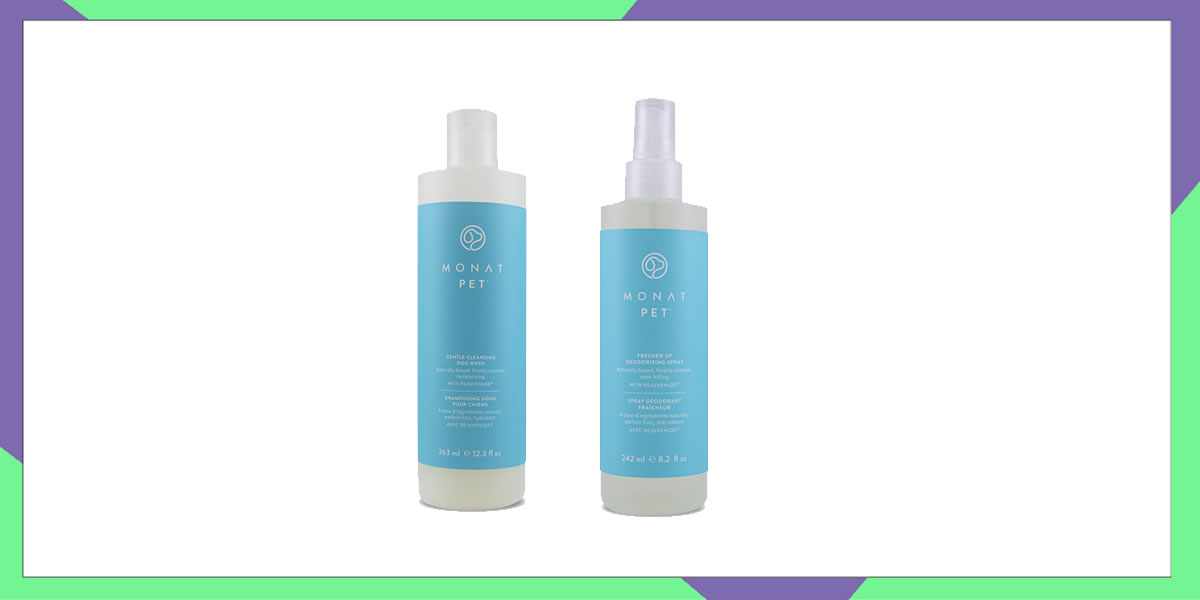 With its lightweight formula this gentle, cleansing dog wash, rinses clean away and will leave your pet with a light, refreshing scent that is "paws"itively amazing. To smell it was not over-powering or too strong as no-one wants to put strong scents on animals in case it irritates their skin.
If you are slightly concerned about what is contained in the ingredients then relax, as this range of canine products are cruelty free, vegan and don't contain parabens which was another plus point for us.
Overall we were impressed with the look, smell and gentleness Monat's duo pack had to offer."
Fast acting and deodorising  it's also tested on humans first, and loved by dogs after. 
Monat's Pet Duo can be bought online here for £43 or £37 for VIP member.