If you want to know who's has the best Christmas panettone out, we've tried and tasted them all for you. These are the top Christmas panettones for 2018, as chosen by the us – The UK's BIGGEST Christmas website.We were kindly sent the Panettone's for the taste test but all thoughts are our own.

We earn a commission for products purchase through some links in this article.
Below are the results of our panettone taste test 2018:
Tesco Finest Orange Liqueur & Chocolate Panettone (750g)
£10.00
Voted our winner! This soft and springy Panettone was a massive hit with our testers who all said one slice was not enough. Instantly on opening you could smell a nutty chocolate – think Nutella with a hint of orange. Our tasters said this was as soft as a pillow and tasted delightful, the generous amounts of hazelnuts on top of the bread balanced out the sweetness of the chocolate and orange liqueur. The panettone had lavish amounts of peel and melted in your mouth.
Available from tesco.co.uk


Waitrose & Partners Cranberry & Cherry Spiced Panettone 750g
£7.50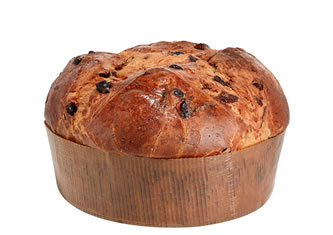 As soon as you open the packaging the panettone aroma filled the air, basically Christmas in a box – fruit, sugar, cranberries and butter. Cutting was like a breeze think of a good soft loaf and you're bang on. We particularly liked its home made look and how well the fruit was dispersed throughout. The Panettone was moist and the spiced cherries and cranberries gave it that extra kick.
Available from Waitrose.co.uk


Sainsbury's Taste the Difference All Butter Prosecco Panettone
£7.50


Presented in a gorgeous gold box, we loved its festive design. Our tasters felt this was light and fluffy and had a good balance of fruits and prosecco – prosecco is perhaps a little too subtle for some tastes. The dough melted in the mouth and was not dry, a great crowd pleaser for any party.
Available from Sainsburys.co.uk


Asda Extra Special Panettone
£6.00

This beautifully soft Panettone was hidden in a festive round gold tin with geometric lines and had a super buttery taste and texture. With generous helping of sultanas and peel on top and throughout our tasters felt any more may have been too much. A good bake, easily cut and perfect for sharing around the table.
Available from Asda.com