Introducing Bailey! LeapFrog's Speak & Learn Puppy – Bailey who will spring into action as she helps your little one with core learning skills.
The puppy that's not just for Christmas!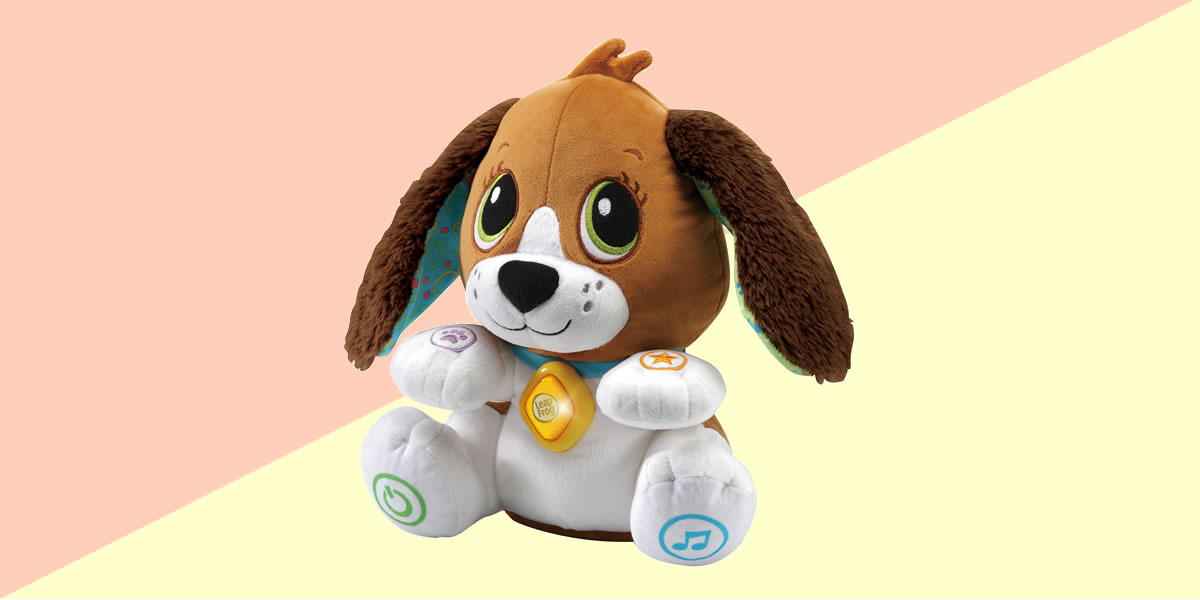 Children will master the art of conversation, animal facts, letters, number and more with the friendly help from Bailey, LeapFrog's Speak & Learn Puppy. Here, Katy reviews the interactive toy and shares why she feels this toy needs to be under your tree this Christmas.
We earn a commission for products purchased through some links in this article.
Amazon, £35.00: SHOP NOW
"Apart from the fact that Bailey is adorable, soft and cuddly, there are so many reasons why I feel this toy needs to be on your Santa list this Christmas, however, I'll start with explaining everything you need to know.
LeapFrog's Speak and Learn Puppy aims to bring core learning skills to help your child develop with vocabulary, letter, sounds, counting and speaking, however, I've not met many children who don't chat away even if it is in their own little language!
I literally couldn't wait to start Bailey up, pressing the gold LeapFrog diamond collar it lit up and she introduces herself with bark in tow. Her voice is friendly and very clear, great for little ones to understand what she says.
On her paws and tootsies (feet!) you'll notice these have been embroidered with different logos: Purple with a paw print, Orange with a star, Green for off button and Blue music note.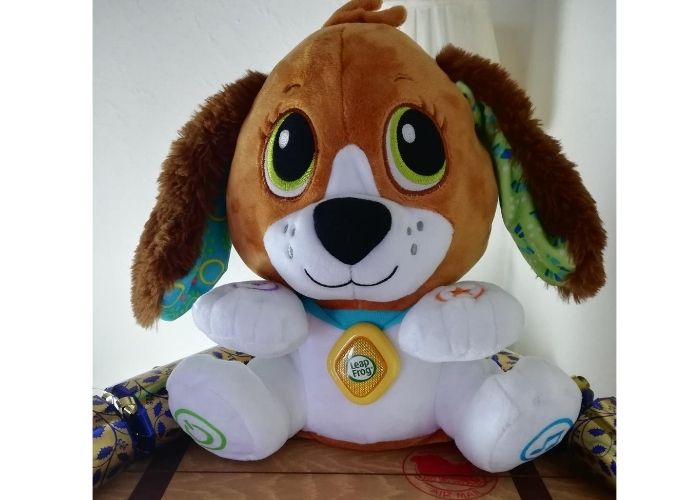 Each one represents a different skill, and as Bailey is fully interactive you can also repeat back to her. For example, the fully interactive puppy told us that A is for apple and asked me to repeat this back to her. Parents be aware that Bailey will record you when you talk back when playing with the toy so you may not want any Santa discussion going on in the background.
The music note will get your little ones moving and counting, one of the songs asks you to clap to five and Bailey repeats this over and over again a few time to help your child with numbers.
Right, if you're asking me what one of my overall highlights are from the toy (apart from the educational benefits of course!) it has to be her brown fluffy ears which flap up and down, plus I loved that she even has a British accent.
Overall I adored Bailey and wished she had a few more songs to join in with and feel children aged 12 months and older will have bag loads of furry fun."
Amazon, £35.00: SHOP NOW