Claiming top spot again this year, department store Selfridges is first to launch its Christmas shop – 149 days before the big day.
Ho ho HOLY MOLY!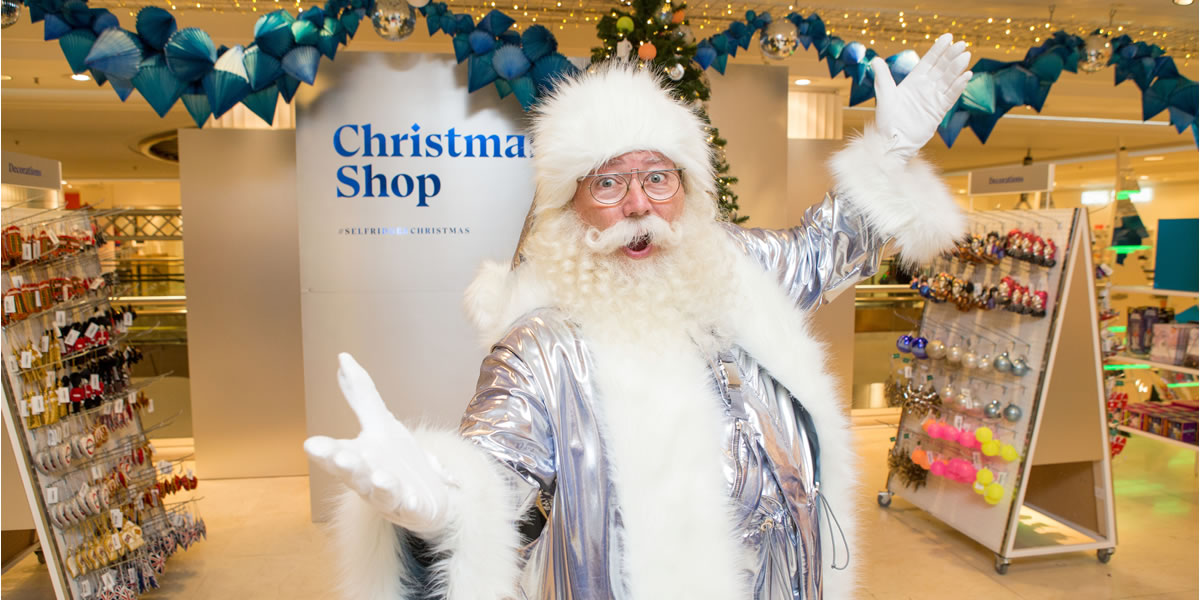 We earn a commission for products purchase through some links in this article.
SHOP NOW: CLICK HERE TO VISIT SELFRIDGES CHRISTMAS SHOP ONLINE
Many of us might be focused on enjoying the summer break, but the countdown to Christmas has officially begun at Selfridges in London.
Revealing its Christmas theme: Future Fantasy, the iconic department store wants to celebrate the enduring magic of Christmas, regardless of times changing in unpredictable ways.
As in previous years, this is phase one of two of its Christmas shop. The full Christmas range will launch September 2nd when over 3,500 product lines across the decoration range will go on sale. This is set to include the ultimate pre-lit Christmas tree, from the Bedminster range, priced at £2,000.
Six key themes: Future Fantasy, Selfridges Icons, Celebrity, Feast, Santa's Day Off, Midnight Jungle and Oyster will comprise of contemporary decorations including a 30cm-tall 'Santa Yoga' figurine priced at £100.
The Oxford Street store says it want to ensure each of their customers can take a piece of the store home with them.
"We have so many customers visiting from all over the world, eager to snap up festive decorations and souvenirs on their London summer holidays which they can't buy at home. So, we make sure we're ready to showcase Christmas decorations they will truly treasure. This year, we are excited to introduce the Selfridges decoration range and hope customers will enjoy taking a small piece of the store home with them after their visit to the Christmas Shop." Eleanor Gregory, Selfridges Christmas & Home Buyer said.
SHOP NOW: CLICK HERE TO VISIT SELFRIDGES CHRISTMAS SHOP ONLINE
Let the countdown begin.