There's no better way to count down the days until Christmas with an advent calendar, and Selfridges Selection Mini Mince Pie advent is back again for 2020!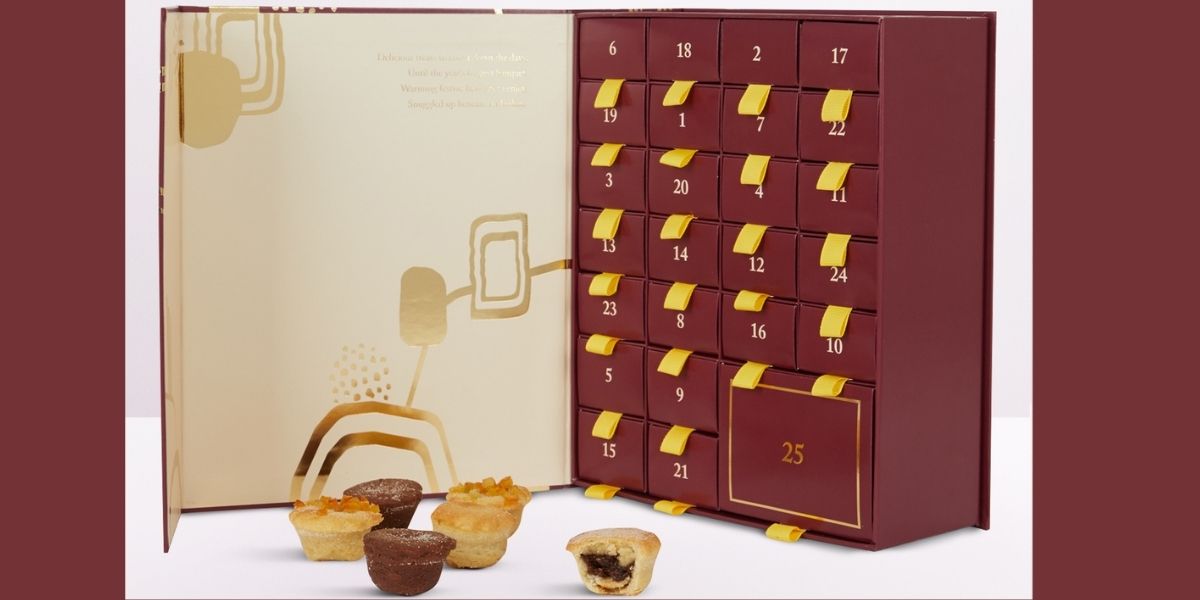 We earn a commission for products purchased through some of the links in this article
Mince pies are not just Santa's favourite food, they're ours too which is why we super excited to hear that Selfridges is bringing back its popular Mini Mince Pie Advent Calendar.
The perfect pre-Christmas gift for the mince pie lover in your life (or just for yourself!) the 25-day advent calendar has a mini mince pie hiding behind every door and will cost £39.99.
BUY NOW Selfridges Selection Mini Mince Pie Advent Calendar £39.99
You'll find all kind of fruity delights inside, from classic to citrus, almond and chocolate (give us them now!), plus hidden behind door number 25 is a mini bite-size Meg River Christmas cake.
From beauty advent calendars to alcohol advent calendars, there are lots of incredible advent calendars to make the countdown to Christmas even more exciting this year and this is one we can't wait to get our hands on, however, it's unlikely not to last until the big day without us gobbling them at once.
BUY NOW Selfridges Selection Mini Mince Pie Advent Calendar £39.99
(All image credit: Selfridges)