Christmas is a time when many of us choose to indulge in some seasonal spirits and we were delighted when Laithwaites kindly sent us over Chase 12 Festive Spirits advent calendar and Elaine couldn't wait to take a closer look at them.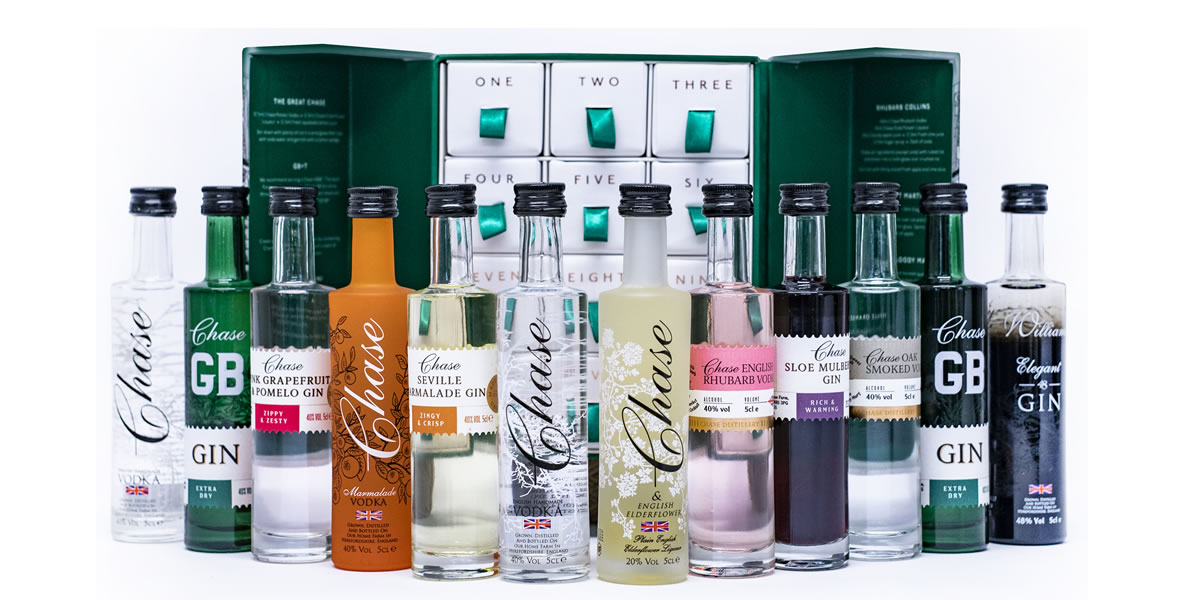 This is what Elaine said: "I was really excited to take a look at the selection of 5cl spirits and inside the box were twelve handmade single estate award-winning vodkas and gins all nicely packaged in individual drawers just waiting to be opened.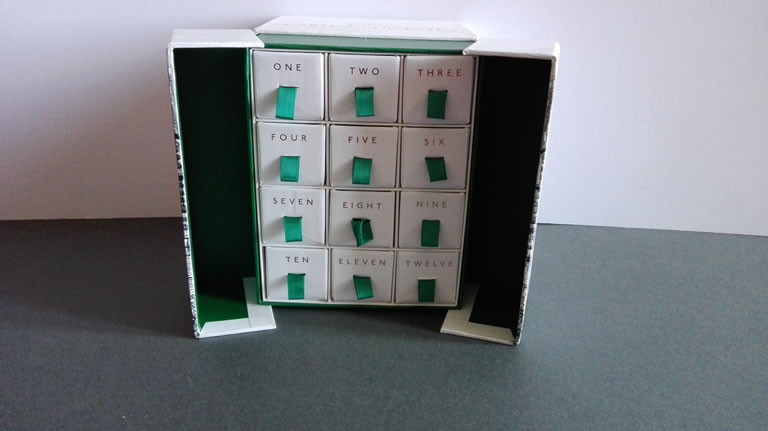 The pack includes a grand total of 60cl of spirits including  award-winning gin and vodkas.
1 x  5cl GB Gin
2 x  5cl Potato Vodka
1 x  5cl Elegant Gin
2 x 5cl Pink Grapefruit Gin
1 x  5cl Seville Marmalade Gin
1 x 5cl Sloe & Mulberry Gin
1 x  5cl Marmalade Vodka
1 x 5cl Rhubarb Vodka
1 x 5cl Smoked Vodka
1 x 5cl Elderflower Liqueur
I opened the box by pulling open the two doors on the front of the box,  which showed an image of the Chase distillery.  Neatly hidden on either side of the folding doors I found information on how to make a delicious selection of drinks which would be perfect for when visitors arrive at Christmas.
I would never have thought that it would take 250 Herefordshire potatoes plus cider apples to make every bottle of Chase'  award winning British vodka which is produced in Fat Betty,Chase' copper pot still, which gives the purest finish and creates a smooth and creamy vodka. Ideal when making  the ultimate Vodka Martini!
I really liked all of the different flavours included but I have to say that the Sloe & Mulberry Gin and the Rhubarb Vodka were my two favourites, although I really did enjoy the other flavours too. One thing I also liked was the fact that I could even reuse the box and fill it back up with different miniatures.
Priced at around £50,I think this box of Chase twelve handmade single estate spirits would make a wonderful and thoughtful gift for friends and family this Christmas."
Chase 12 Festive Spirits can be bought online at Laithwaites for £60.
Please note we were kindly sent this to review but all thoughts are our own.