Our official 12 days of Christmas giveaway is back again this year and it's better than ever! The giveaway which is worth over £2000, will run from 1st December until 12th December with a winner being notified the following day. Scroll down to enter.
This giveaway is now closed and our winner has been notified.
Nintendo Switch Lite Blue BUY HERE
Up for grabs is a Nintendo Switch Lite (Blue)! A great gift for kids and gamers on the go. Nintendo Switch Lite is a compact, lightweight addition to the Nintendo Switch family, with integrated controls and a wide range of colours to choose from. Nintendo Switch Lite is available to purchase from the My Nintendo Store now.
For more information on the Nintendo Switch family of consoles, please visit https://www.nintendo.co.uk/Hardware/Nintendo-Switch-Family/Nintendo-Switch-family-1618251.html
Soundcore Life P3*, £79.99 BUY HERE
Soundcore Life P3 earbuds feature Multi-Mode Active Noise Cancelling, bass up mode and extended playtime.
Multi-Mode Active Noise Cancelling: Indoor, Outdoor, and Transport modes to block out annoying noises in different environments.
Bass up mode – Enhances and emphasizes the sound to get you in the workout and gaming mood.
Extended Playtime – Enjoy up to 7 hours of listening from a single charge and extend that to 35 hours with the charging case.
*Colour chosen at random
Anker 622 Magnetic Battery, £49.99 BUY HERE
Anker 622 Magnetic Battery is perfect to keep compatible iPhones charged at all times and in the most comfortable and convenient ways possible.
Snap. Charge. Go: Attach Magnetically snap and Charge Wirelessly
Super Compact Design
Multi-scenario use case: the battery's foldable flap allows it to double as a phone stand
Organic Works 24 Hour Hydration Gift Set, £35 BUY HERE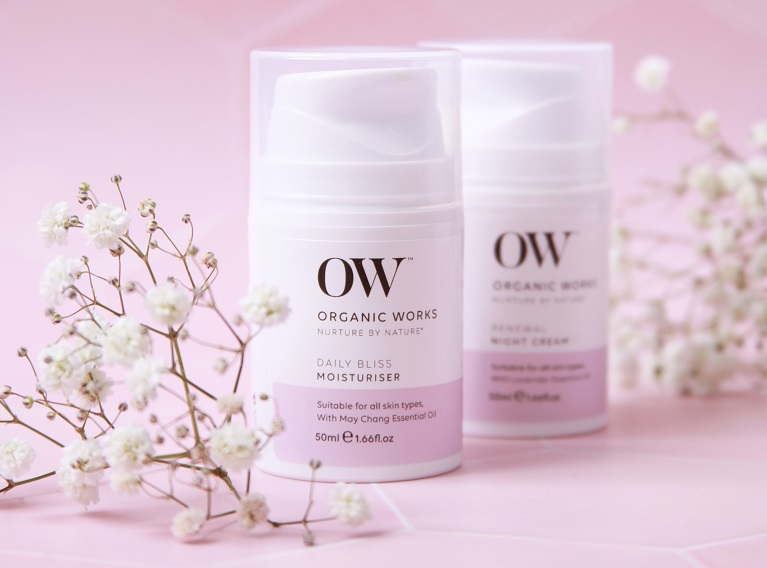 Image credit: Organic Works
A skincare saviour, our Daily Bliss Moisturiser and Renewal Night Cream provides the perfect pair to help boost natural beauty and give a gorgeous glow all year round. Hydrating, protecting and restoring your complexion with May Chang and Lavender essential oils.
Bundle Of Bestselling Books from Quarto, £92 BUY HERE
Win a bundle of beautiful gift books from Quarto Kids! Learn about the history of Magick, and then journey to the depths of the Amazon in search of the last river. Snuggle up with your favourite fairy tales, before playing some music with the Story Orchestra and then using a pop-out spinner to chart your course through a perilous survival adventure!
SJ Scents & Co. Jasmine & Frankincense Reed Diffuser, £24 BUY HERE
Jasmine & Frankincense is A sultry fragrance creating a warm ambience with a complex blend of cinnamon, clove and myrrh enriched with intense notes of cedarwood, amber & frankincense.
Blended by hand with premium fragrance oils and a natural vegan-friendly base, our reed diffusers offer a low-maintenance, continuous scent throughout your home. Presented in a stylish matte white bottle with black fibre reeds the SJ Scents Co Reed Diffuser will suit any style. Dependant on air circulation and positioning; our 100ml Diffusers lasts 2-3 months.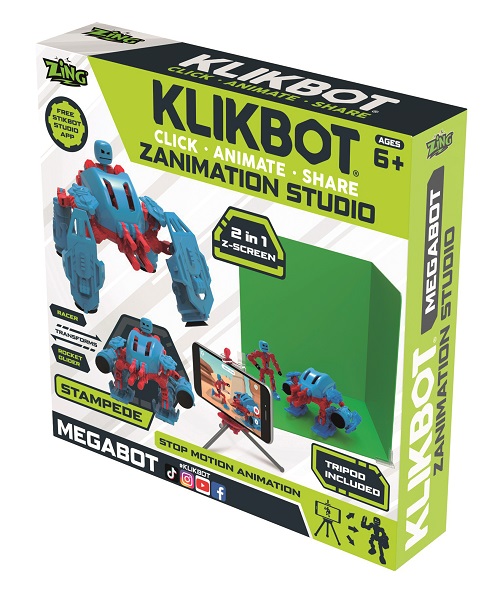 KLIKBOT X 2 £19.99 Each BUY HERE
From the makers of StikBot – we present KLIKBOT – a line of collectible, all-action figures. With interchangeable pieces, articulating limbs and accessories, your KLIKBOT is ready to travel the universe and go on any adventure you can imagine! Exclusive KLIKBOT figure in an awesome vehicle! The super-cool racer transforms into a rocket glider. The green/blue screen allows kids to upload their own background images or use backgrounds included in the free StikBot Studio mobile app. Includes a phone tripod – in a 290 x 230 x 48mm box. KLIKBOTs are highly collectable!
Bundle of Bestselling Books from Summersdale Publishing £47 BUY HERE
There's nothing like setting down to your favourite book with a hot chocolate or a coffee in your hand on a cold winter's night. Summerdale Publishing have kindly included a bundle of books that everyone will love and includes:
Animal Wisdom £7., The Grumpy Old Git's Puzzle Book, How to Fall in Love with Yourself, 52 Poo: Hunt the Dump, The Moon Almanac and You Are So Awesome.
£50 Natural Instinct Voucher BUY HERE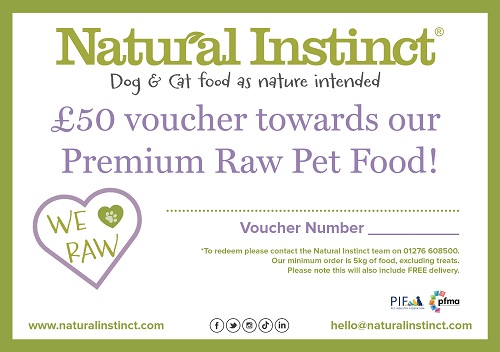 Natural Instinct is a premium raw pet food brand, offering nutritionally balanced, complete meals for dogs and cats. All meals include 100% British meats, with added fruits, vegetables and natural supplements to create wholesome and most importantly, healthy meals.
Evolve Organic Beauty Super Smoothers, £20 BUY HERE
This rich chocolatey organic face mask is blended with raw cacao powder and clay revitalises and purifies to leave skin feeling smooth, moisturised and calm. Follow with Evolve Miracle Facial Oil to lock in goodness and nourish skin…need we say more?
EDI Spirited Euphoria, £39.99 BUY HERE
Spirited Euphoria is a 100% natural hemp-based endorphin-releasing alternative to alcohol that feels good while you're drinking it, without feeling bad the next day. It replaces the effects of alcohol thanks to its unique blend of natural hemp terpenes from real hemp plants, the purest cannabidiol (CBD) isolate, natural cognitive-enhancing nootropics and relaxing adaptogens that trigger feelings of pleasure and relaxation, without inebriation or a hangover.
LanaiBLO hairdryer*, £99.99 BUY HERE
The LanaiBLO hairdryer is the fastest, lightest hair dryer on the market! It's innovative technology, lightweight and compact design results in a salon quality blow dry at home without the risk of hand fatigue, making it easy to use for both expert and novice. It's 2400 watt motor, lightweight design, ultra long cord (3.8 metres), variable speed and temperature heat settings cater to all types of hair and strength required for your styling needs.
LanaiBLO's high powered technology provides a fast-drying experience for even the thickest of hair. What's more, its Ionic Technology and Tourmaline Crystal Components serve to seal in moisture and counteract frizz, leaving your locks more stylish and sleek than you could ever have imagined. You can also add that extra special touch with our option to personalise – making their LanaiBLO hairdryer unique to the user.
The LanaiBLO hairdryer is available in White, Black, Pink, Electric Candy, Rose Gold, Chrome, Saffron, Blossom Pink, Kingfisher Blue and Metallic Navy. *Colour chosen at random
ITV Gripping Drama's DVD Bundle, £100 BUY HERE
Win all the latest gripping crime series from ITV Studios this Christmas. We have Vigil starring Suranne Jones, Luke Evans in The Pembrokeshire Murders, Intruder, The Serpent and Keeley Hawes and Richard Madden in Bodyguard all to give away on DVD.
LOOKFANTASTIC X NEOM Limited Edition Beauty Box, £116 BUY HERE
Happiness-inducing and calming by nature, welcome to the replenishing and refreshing world of NEOM. Encompassing 6 relaxing products to refresh the mind and senses from body to home, enjoy the rich formulas and calming essences of NEOM in this Limited-Edition Beauty Box.
Small steps in your routine can make a big difference: feel the power of NEOM now.
What's in the box:
Happiness Essential Oil Blend 10ml – Worth £20
Happiness Hand Balm 100ml – Worth £20
Real Luxury Candle – Worth £32
Perfect Night's Sleep Overnight Facial Cream 10ml – Worth £12
Perfect Night's Sleep Pillow Mist 30ml – Worth £20
Perfect Night's Sleep Magnesium Body Butter 30ml – Worth £12
Win a festive bouquet from Serenata Flowers worth up to £49.99 – Choose from one of these bouquets BUY HERE

We've teamed up with Serenata Flowers for one lucky reader to win a festive bouquet from their brand-new Christmas range.
Choose from Gingerbread Dreams, an enchanting bouquet of ginger roses and fluffy marshmallow lilies with white stocks, golden berries and glittering gold pinecones; Dashers Delight, luxurious Pink and White Roses with elegant white lilies celebrated by festive foliage of Eucalyptus, Pine Cone and Conifer, or Frosted Kiss, much like a morning walk on a winter's day, frosty blue eryngium, hydrangea and delphinium bring an uplifting icy touch to this festive bouquet.
Serenata Flowers is an independent online florist delivering quality, sustainably grown flowers across the UK with free delivery 7 days a week.
Serenata Flowers prides itself on delivering value & quality to its customers and believes that every single flower should be handled with the care, attention and love it deserves.
Bundle of books from Hatchette Publishing – £21.97 BUY HERE
Hatchette Publishing have included 3 of their Christmas titles including 101 Christmas Bums by Chris Jevons: A laugh-out-loud Christmas rhyming picture book, featuring 101 magical festive bums of all shapes and sizes! From the creators of 101 Bums and 101 Spooky Bums. Monster Christmas by Giles Andreae: Father Christmas is old, tired and has creaky knees. He needs a break – and who better to replace him than little monster, who can't wait to stretch his wings, see the world and do some good? There's just one problem … everyone's scared of him! The Robin And The Reindeer by Carmen Saldaña: Little Reindeer is lost in the forest. It begins to snow. And as the snowflakes crowd through the trees, she catches a glimpse of something: a flash of startling red and wings blurring in the air. A robin! In a piece of woodland magic, the generous robin lends the red from his feathers to Little Reindeer's nose, and they fly home together.
Bundle Of Blu Ray DVDs, £100 BUY HERE
We have a Blu-ray bundle with films to win for all the family! The mischievous Peter is back in Peter Rabbit 2, there's a robot apocalypse in hilarious road movie The Mitchells vs The Machines, watch the original films in Ghostbusters I & II and Saoirse Ronan, Emma Watson, Florence Pugh, Eliza Scanlen in the timeless and timely Little Women – all on Blu-ray now!
Win an iFly indoor Skydiving experience for two worth £129.99 BUY HERE

With centres across the UK, iFly is an exciting day out for kids and big kids from three to 103.
A feeling like no other – freefalling with no parachute, no jumping, and nothing attaching you to planet Earth – indoor skydiving is the simulation of true free-fall conditions in a vertical wind tunnel where the dream of flight becomes a reality.
You'll get 2 flights per person, equivalent to 3 real skydives from 12,000 feet including friendly instruction, equipment hire and a post-flight certificate. This offers a great introduction to indoor skydiving.
Choose from centres in Manchester, Basingstoke, or Milton Keynes.
T&Cs: prize is issued by way of 'e-voucher' and subject to £30 upgrade for 12 pm – 6 pm sessions on weekends and during school holidays.
Steamcream's Christmas Quintessential Quartet, £45.49 BUY HERE

The perfect Under The Christmas Tree gift make perfect stocking fillers too, and includes Steamcream's gentle Cleansing Balm, a limited edition Christmas-designed Original whole body moisturiser for face, body and hands, a seasonals Frankincense & Pomegranate Cream perfect for reviving winter-weary skin, and a refreshing and calming Eucalyptus & Tea Tree Mist, total value: £60.80. The beautiful keepsake tins (no additional wrapping necessary), designed by Japanese artists, are recyclable and can also be repurposed once the gentle, fast-absorbing vegan-friendly skincare has been enjoyed. Christmas made simple with Steamcream.
Serious Selection Box, £24 & Serious Pig Apron, £25 BUY HERE

Serious Pig is offering one lucky winner the chance to win one of its Serious Selection boxes – plus a Serious Pig denim apron! Featuring all of the premium savoury snacks that Serious Pig produce, the Serious Selection box is a perfect gift for anyone who likes to cozy up on a winter's evening with a deliciously different snack alongside their favourite drink. The box includes 6 x Snackalami (salami made with outdoor reared British pork), 4 x Crunchy Snacking Cheese (100% cheese with phenomenal taste!), 4 x Snacking Croutons, 1 x Pickles, 1 x Peanuts and 1 x Almonds.
ONAIE £100 Gift Card BUY HERE
ONAIE is London based independent online slippers shop offering a wide range of stylish handmade women's and men's sheepskin slippers, ladies slip on mules, kids and baby slippers and vegan slippers. Oanie's has kindly offered a £100 gift card for you to spend on the Oanie website!
NexCube 3×3, £7.99 BUY HERE
Welcome to Nexcube, the home of the world record-setting speedcube! Nexcube is ergonomically designed with a unique and improved mechanism that allows the cube to turn exceptionally smoothly in your hands. Whether you cube to challenge yourself, your friends or just for the fidget factor we guarantee you won't be able to put it down!
Go For Broke, £24.99 BUY HERE
This is the game you win by losing a million! Your Great Uncle Edward has popped his clogs and his billion-pound fortune is up for grabs. To get hold of his riches you must accept the challenge set in his will…spend one million pounds faster than any of the other potential inheritors! So players must live the high life, charter a yacht, buy and sell antiques, bet wildly on the stock exchange, gamble in the games room or buy a motor racing team – just squander their money as fast as they can
The Fold Line Gift Package worth £40 BUY HERE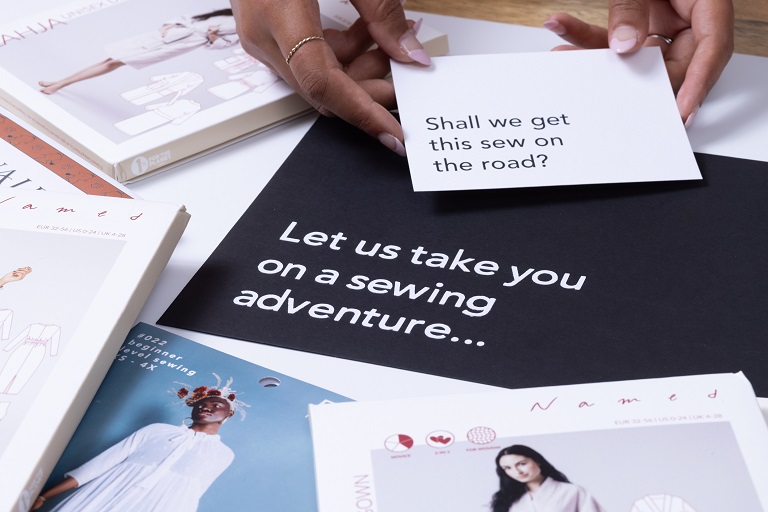 The Fold Line Gift Package (£40) contains a lovingly packaged printed paper pattern to create a beautiful garment, from a choice of seven patterns thoughtfully curated by The Fold Line. The package also contains a link to inspiring content including pattern hacks and top tips, an exclusive fabric label plus a £20 gift voucher to spend on your next sewing adventure.
The Makers Marks Pick N Mix Collection Bundle worth £49.50 BUY HERE

The retro pick n mix collection from The Makers Marks is inspired by everyone's favourite retro sweets! One lucky winner will receive all three kits in the collection: Fried Egg, Foam Shrimp or Cola Bottles (£16.50 each). Each kit includes everything needed to complete a finished design that measures approximately 12.5cm x 12.5 cm. The completed designs work perfectly as framed pictures or can also be finished onto tote bags.
Two Cross Stitch Alphabet Sets from The Make Arcade, worth £24 each BUY HERE

With The Make Arcade Cross Stitch Alphabet Set (£24) you can make your own cross stitch mottos, motifs and mantras. Each set contains is a full alphabet chart and grid paper which you can use to design your own cross stitch masterpieces. You can create hoop art using the hoops included or opt for projects such as wall hangings, cushions, keyrings or keepsakes. This set is ideal for both cross stitch newbies and confident crafters.
Feather & Nest's Hydroponic Plants Bundle Worth £37 BUY HERE

Feather & Nest's Hydroponic Plants (£25 regular, £12 mini) are absolutely fascinating and guaranteed to add serious style to any room in your home. These water plants are grown without soil, so you'll see them develop and grow as everything is visible glass cylinder included. The beautiful roots are completely exposed, quite literally bringing houseplants back to their roots!
Sew Me Sunshine Starter Kit worth £35 BUY HERE

Gorgeously packaged in a beautiful box, the Sew Me Sunshine Starter Kit (£35) contains everything needed to start a sewing journey, or to up your sewing tool game. It includes high quality Merchant and Mills haberdashery such as easy thread needles, baby bow scissors, chalk pencil, tape measure, bamboo point turner, glass headed pins, sewing gauge, seam ripper and spools of white and black thread.
Wonder & Awe Pamper Christmas Set BUY HERE

There's nothing better than coming home and putting your feet up and relaxing with some pampering products. Included is a Bightening Sheet Mask, Foot Therapy Collagen Infused, LOVE COCOA Dark Chocolate for a sweet treat, Rest Easy Foot Soap to relax your feet after a long day Christmas shopping, Cherry Lips, Slumber Shower Steamer Nature Drops and Spacemasks Interstellar Relaxation. What better way to relax after a long day?
One Year Membership To Feel Amazing App Worth £120, BUY HERE
We've teamed up with renowned hypnotherapist Ailsa Frank to give a lucky reader a one year membership to her award winning Feel Amazing hypnotherapy app.
Ailsa Frank's hypnosis tracks could change your life. As you lay back and relax, let the messages free you from limiting thoughts, bad habits and create happiness and success on a deeper level.
Choose from 45 titles in the Feel Amazing app including recordings for the whole family; Good Night's Sleep, Confidence Boost, Relaxation for Teen and Children, Heartbreak and Loss, Take Control of Alcohol, Stop Smoking, Weight Loss, Fit and Well, Stop Worrying, Money Increase your Wealth, Debt free living and Comfortable sex for Women, Amazing Menopause, Enjoyable Birth, Comfortable Periods and more…
In this stressful world, we all find ourselves living in, the 'Feel Amazing' app is the perfect pick-me-up with short recordings to fit into your busy life easily.
Feel Amazing is a place to relax and fire yourself up to achieve your goals. Begin today to make deep and lasting changes using a combination of self-hypnosis and mindfulness in these beautifully worded recordings.
The Nightmare Before Christmas: Official Advent Calendar of Ghoulish Delights, £21.49 BUY HERE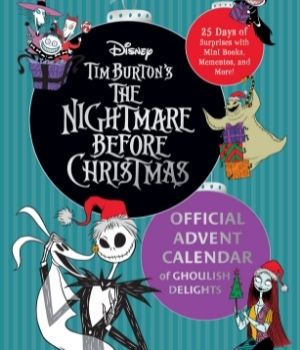 This frighteningly entertaining calendar is the perfect way to countdown to Christmas day. Open each of the 25 doors to reveal gifts which include mini books, note cards, ornaments and other surprises.
Star Wars: The Galactic Advent Calendar, £21.89 BUY HERE
Celebrate the festive season with your favourite Star Wars moments. With more than 30 surprises, you will love opening each of the 25 doors to reveal everything from greeting cards, to paper ornaments, buttons, booklets and much more!
The Official Batman Advent Calendar: Christmas in Gotham City, £17.60 BUY HERE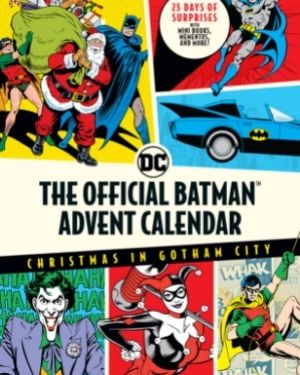 Countdown to Christmas in Gotham City with this advent calendar. You will find 25 exclusive items inspired by DC/x27s Batman™ comics. Exclusive keepsakes like recipie cards, pins, patches and much more can be found with this advent calendar!
Harry Potter: Holiday Magic The Official Advent Calendar, £18.25 BUY HERE
Wizards and witches, this is one advent calendar your going to want. This advent calendar takes readers into the Wizarding World and shows iconic moments from the films. With 25 days of surprises, unique keepsakes and collectibles, your going to love counting down to Christmas!
Marvel: The Official Advent Calendar, £21.80 BUY HERE
Are you a Marvel fan? Then this new advent calendar is the perfect one for you. Filled with more than thirty surprises spread over twenty five days, you will find greeting cards to paper ornaments, buttons, booklets and more more as you open each day to reveal a new surprise!
Friends: The Official Advent Calendar 2021, £17.29 BUY HERE
The Friends: 25 Days of Surprises returns, could we BE any more excited? There are 25 doors to open and this advent calendar includes mini books, mementos and much more.
Home Alone: The Official AAAAAAdvent Calendar, £28 BUY HERE
Countdown to Christmas with the brand new Home Alone advent Calendar. Eight-year-old Kevin has the house all to himself when his family accidently leave him alone. Two buglers knock on his door and it's up to Kevin the defend his home. This interactive advent calendar features a pop up tree, 24 paper ornaments recalling some of the film's most memortable moments, plus a bonus booklet of Kevin's misadventures.
Disney Princess: Enchanted Christmas Advent Calendar, £25.33 BUY HERE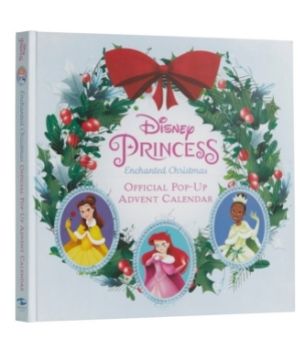 Countdown to Christmas with this magical and captivating advent calendar. In this advent calendar you will reveal a beautiful pop-up Christmas Tree standing above 25 comparments filled with removeable and displayable ornaments like Cinderella's glass slipper, Tiana's water lily, Rapunzel's frying pan and much more.
Fallout: The Official Vault Dweller's Advent Calendar, £22 BUY HERE
Open up your very own vault of surprises with this advent calendar. Behind each door you will find a unique keepsake which has been inspired by the award-winning video game series. You will find high quality paper ornaments, recipe cards and more fun keepsakes.
Sweet Lounge £2.25 per pack SHOP HERE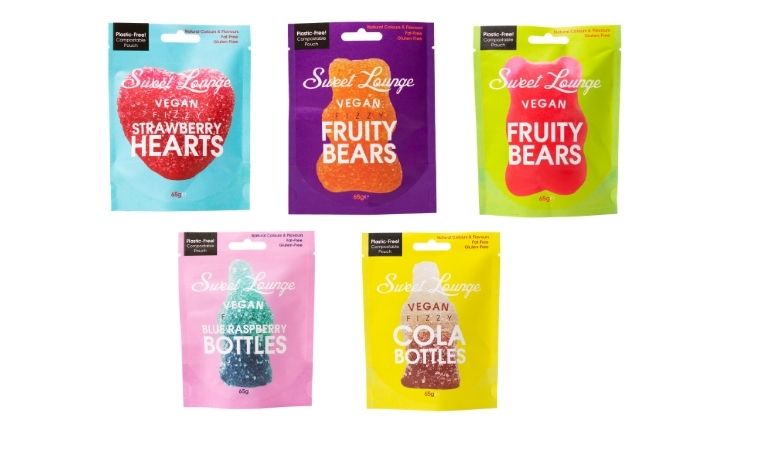 Stop looking for the perfect tasting vegan sweet…Sweet Lounge is here! For sweet lovers, eco-conscious shoppers, and gift-givers looking to share some love, Sweet Lounge Gummies are perfect for Christmas (if you can bare to part with them!). With a variety of delicious flavours, there is something to satisfy everyone's sweet tooth, all whilst keeping the planet in mind.
Sweet Lounge offer five mouth-watering vegan Gummies in its core range; choose from Fruity Bears, Fizzy Blue Raspberry Bottles, Fizzy Strawberry Hearts, Fizzy Cola Bottles and Fizzy Fruity Bears. Not only are they delicious, but the whole range is gluten, soy, and dairy-free, contains no artificial colours or flavours, and are of course plant based. Not only that, but Sweet Lounge Gummies are encased in 100% plastic-free packaging and are home-compostable. What's not to love?
Forever Living Smoothing Exfoliator, £17.72 SHOP HERE
Winner of the Best Exfoliator category in this year's Woman & Home Beauty Awards Forever Living's Smoothing Exfoliator combines ingredients that gently reveal healthy, glowing skin. Natural jojoba beads massage the skin and penetrate hard-to-reach places for ultimate cleansing while sustainably sourced granules of bamboo delicately remove dead skin cells. Natural extracts including bromelain, papain and lemon essential oil help regenerate the skin. Bromelain, an enzyme obtained from pineapple, destroys keratin, a protein in dead skin cells. Papain from papaya is rich in vitamins A, C, E as well as pantothenic acid, better known as B5—a water-soluble vitamin crucial for healthy skin. Lemon essential oil then richly moisturises and hydrates the skin for a youthful glow.
Bundle of Bloomsbury Books, £47 SHOP HERE
Tinsel The Girls Who Invented Christmas – How did the world come to believe Santa Claus is a man? It's all just a big misunderstanding! This tale of friendship, sleigh rides and two formidable girls is THE Christmas book of the year – a gloriously funny, festive adventure that will delight even the biggest Grinch.
Once Upon A Silent Night – It is midnight on Christmas Eve, and a child is about to be born in a stable. How can the creatures help? First, the cow offers up his manger, and the donkey gives his hay. The doves will sing the babe to sleep, the trees will watch over him, and the moon will fill his dreams with silver light. It's a moment of magic, as a little child enters the world and brings with him the most precious gift of all: love. A beautiful and timeless retelling of the nativity story, with a lyrical rhyming text and luminous illustrations, this book is the perfect Christmas gift.
Wishyouwas – A timeless adventure story of friendship, bravery and the unique magic of getting a letter
from someone you miss. Perfect for fans of The Midnight Guardians and The Umbrella Mouse.

Jingle Smells – It's Christmas eve and Jingle the little skunk can't WAIT to see all the twinkly fairy lights. But as he skips into town, his terrible WHIFFY stink causes ALL SORTS of trouble. Poor Jingle is convinced he's ruined Christmas… But when Santa himself is captured by a gang of wicked robbers, it's up to our stinky hero to save the day. Can his JINGLE SMELLS save Christmas for everyone?
Snow Ghost – Flying through the swirling, snow-filled skies, Snow Ghost searches for a place to call home, swooping gracefully over the whirling traffic of town, winding her way through the dense, tangled wood and to the top of the blustery hill. Then on the quiet calm of the moors, she sees a girl and a boy playing. She breathes magic and sparkle into their play until it's time for them to stumble back home to bed. And while shimmers of moonlight cast their glittering light, Snow Ghost curls herself round the roof of the farmhouse. She has found her happy home at last. A timeless story of hope and belonging, perfect for sharing with loved ones this winter.
For EXTRA entries:
Twitter: Follow us HERE & comment with: #12DaysofChristmas
Facebook: Like us HERE & comment with: #12DaysofChristmas
Instagram: Like us HERE & love 12 days image & tag a friend who loves Christmas!
This competition will run from December 1st 2021 at 9.00am until December 12th 2021 at 23.59pm. Please see our full Terms And Conditions and read our Privacy Policy. 18+ only.