If you're looking for the ulti-mutt outdoor Christmas decoration that everyone will swoon over then Light4Fun's Westie figure ticks all the right boxes.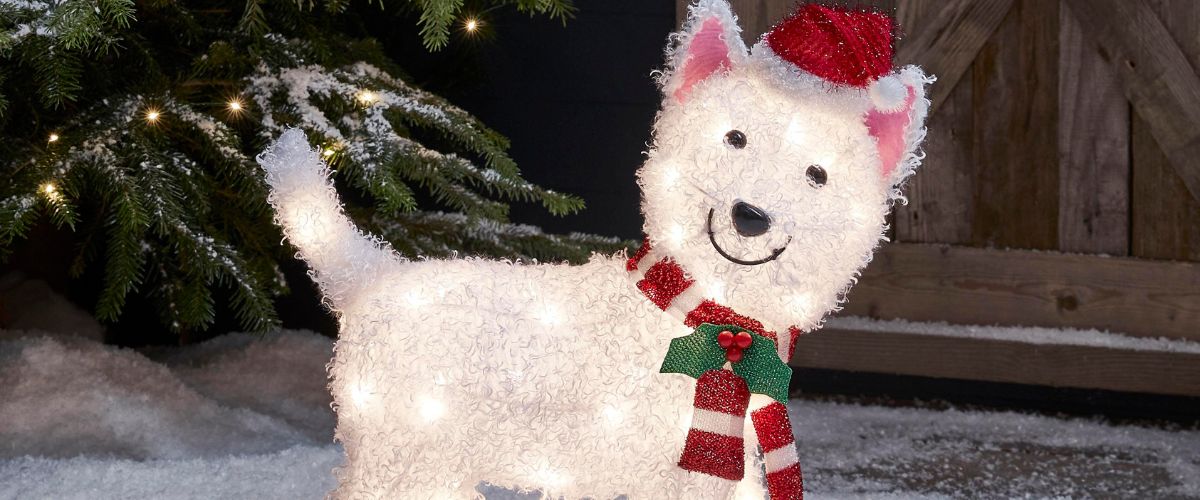 Dressing up the exterior of your home for Christmas will bring you joy and laughter especially as you fill your garden full of unique and fun outdoor decorations which show off your and your family's personality.
These days it's not all about the traditional snowman and Santa Claus inflatables (which we still love!) but now you can dress up your back garden with festive characters so when this little chap from Lights4Fun turned up to UTCT HQ we couldn't WAIT to set up and test.
BUY HERE Lights4Fun Westie Outdoor Christmas Figure £64.99
Let's begin with the packaging, there was no worry of breakage or broken wires as Dougall ( yes, we named our Westie decoration) was securely packed in to avoid any damage.
Lifting out this little ball of white fluff, which felt super soft and in true furry friend fashion, left little pieces of fur for us to hoover later the whole office sighed "P'awww", we're going to use a few dog puns because that's just how we roll, but what kind of review would it be if we didn't?…
Setting up was pawsitively easy to do, it was a simple case of connecting his head, tail and ears to the brackets located on the body of the Westie and you were done, it couldn't have been easier and unlike some other outdoor decorations, no wires getting tangled.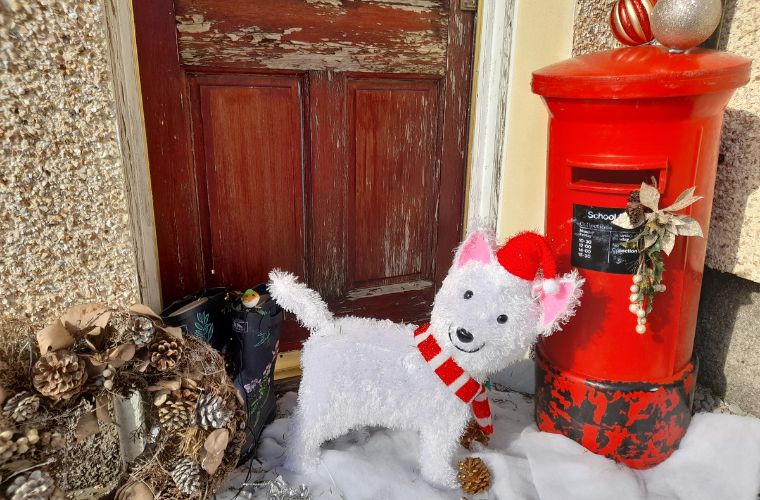 Now it was time to position Dougall so that he took pride of place and everyone could see him in all his festive glory, we certainly would recommend placing him in a more sheltered area so the fur doesn't get wet during rainy days and even bring him indoors when bad weather starts.
Once set up it was time to use the very handy 8m lead cable and plug-in to get the full furry effect and we couldn't have been happier.
Dougall who stood 52cm high (bigger than an actual westie) glowed warm white and his little Santa hat and scarf glistened in the night, one of the biggest highlights of the figure was the timer function because we could have Dougall coming on at the same time every night meaning you didn't have to have him on all night costing too much money.
If you're looking to add just one new outdoor decoration to your Christmas collection then you're barking up the right tree with Light4Fun's Westie figure which costs £64.99 as he'll instantly put a smile on your face.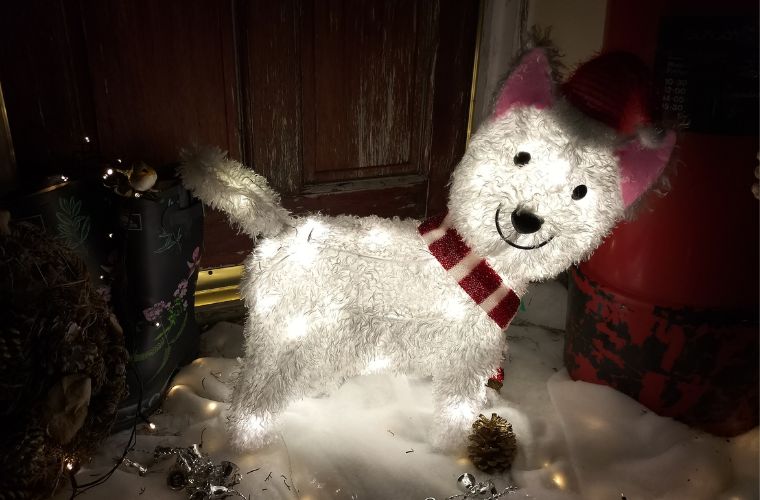 BUY HERE Lights4Fun Westie Outdoor Christmas Figure £64.99
For the full festive effect, we also would highlight Light4Fun's 1.5m pre-lit outdoor Christmas garland for your front door to give you that instant warm feeling this Winter.
As you can see in the picture below this realistic garland has individual faux foliage needles and pinecones for a full effect, and this also has the handy time function however you do require three AA batteries which are sold separately.
For the full Light4Fun Christmas Figure collection which includes indoor and outdoor decorations and so much more head on over to their website here.