Open up a different door each day and build a beautiful scene with the 2019 Playmobil Christmas 1-2-3 Advent Calendar – Christmas in the Forest. We were kindly sent this for review, here are our thoughts on it.
Suitable for little ones aged 1 ½ + we think this is a great way to encourage them to countdown to Christmas and Santa's arrival.
We earn a commission for products purchase through some links in this article.
Amazon: SHOP HERE
Elaine from our team was more than happy to oblige when we asked her to review the new Playmobil advent calendar which is priced at £19.99 from Argos. Elaine said: "This advent calendar, which contains 28 pieces, will help stimulate learning through shapes and colours.
As the days continue to countdown the final door (the 24th) will be opened and little ones will know that they must get to sleep as quickly as they can because Santa is on his way with his big sack of toys for all good little girls and boys.
I could see there was lots of different doors to open and these were all numbered on the back of the box. The calendar, which contained fun characters, decorations and animals including owls reindeer pulling Santa the pieces into the correct places and these were sturdy and didn't fall of the minute I picked them up or moved them.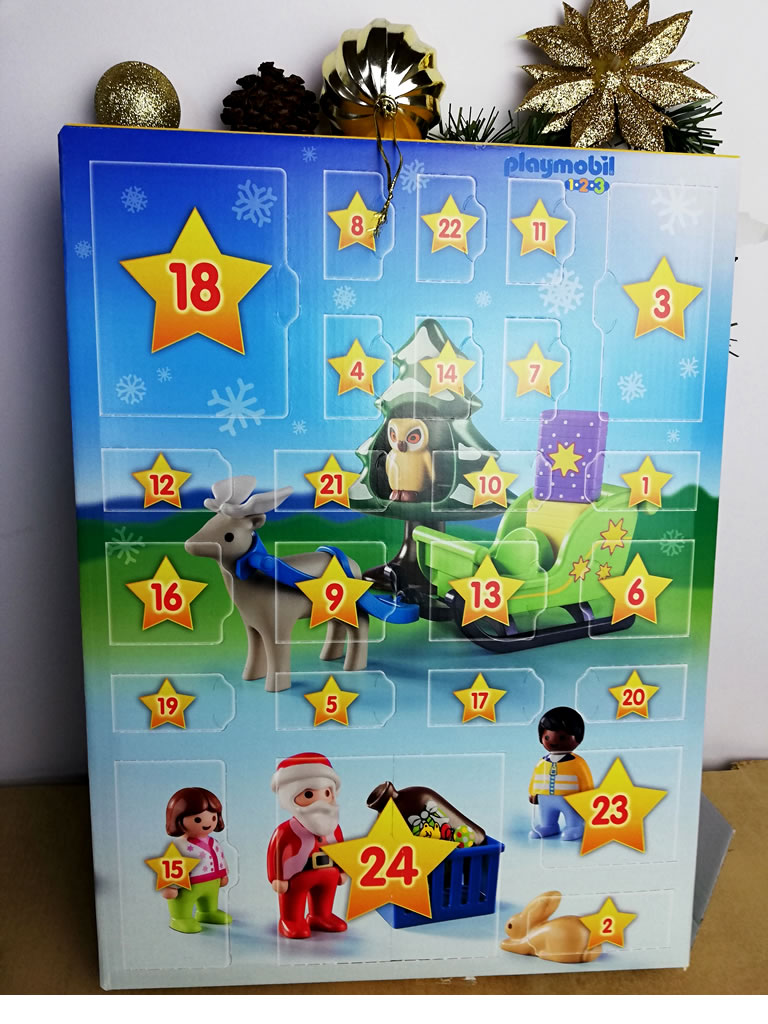 The set once made up, had a beautiful snow scene which was highly detailed and I have to say I was impressed with the fact that by the end of it, unlike chocolate, there was something that kids could get lots of use out of as they could play with this set over and over again."
Educational and loads of fun, little ones will enjoy opening a different door on their advent calendar every day and finding the toy hidden behind each window.
Playmobil 1.2.3 9391 advent calendar can be bought online for £24.99 here.