Pizza Express has just unveiled its Christmas 2019 menu including the return of Snowball Dough Ball Day and a NEW Vegan Zucca pizza.
Let It Dough!
Christmas is a time for Winter warmers – and let's be honest – pizza is always on the menu. If you're keen to get a slice of the action, Pizza Express has just unveiled its new festive menu and events that you can enjoy during the holiday season.
Let's take a look at what's on offer this 2019:
Back by popular demand, the snowy-twist on the pizza-makers balls – Snowball Dough Balls features classic Dough Balls topped with icing sugar and cinnamon. At just one pound, all proceeds going to Macmillan, these are sure to be a huge hit once again.
Kick starting its Christmas menu you can choose from Rosemary & Chutney Flatbread or Pigs in Blankets.
Three festive pizza's including Quattro Formaggi and the Vegan Zucca – garlic & rosemary roast potatoes, Peppadew peppers, spinach & pine kernels on a butternut squash and sage base, will also be available for you to enjoy.
As for desserts, a Vegan Mince Pie Dolcetti and Millionaire's Fudge Cake will be one you won't want to share.
This Christmas Pizza Express will ensure your gatherings or nights in are covered. Choose from Pizza Making Parties (£21.95 per person which includes a glass of fizz), three courses and a glass of fizz for just £20.95 or order in from Deliveroo – yes the menu will be available here too!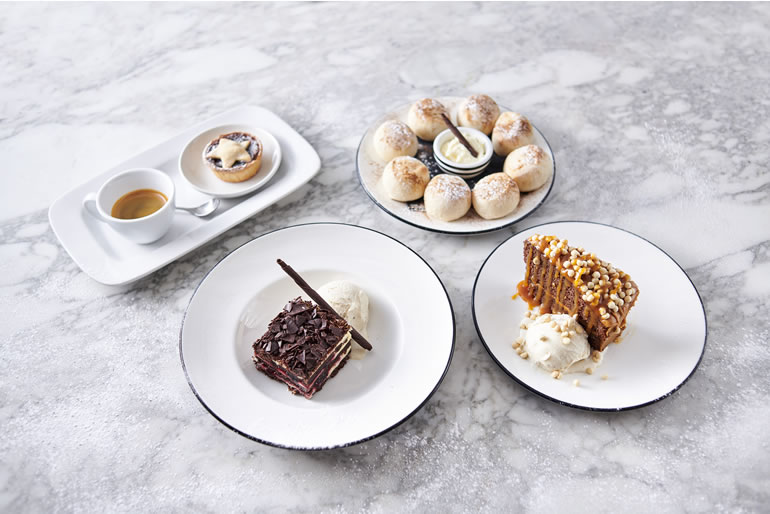 Turning your night out, into something special, PizzaExpress Live, will take Christmas Carols to the next level, and with legends such as Kim Wilde taking to the stage this festive period, there's no better place to unwrap Christmas. For more information, visit pizzaexpresslive.com/whats-on.
Pizza Express Christmas menu will be available from November.