Marks and Spencer have launched a brand new tasty treat – the Yumnut. Made with a fluffy, buttery dough and topped with delicious flavours, these look almost too good to eat!
We earn a commission for products purchase through some links in this article.
SHOP: MARKS AND SPENCER
There are six delicious flavours to enjoy including:
The Plain Jane – a classic with sweet and buttery vanilla pastry – £1
Raspberry Royal – pretty in pink! Topped with a sweet, sharp and fruity fondant and scattering of freeze-dried raspberries – £1.15
Billionaires – sweet, sticky and crunchy! A delicious salted caramel sauce, crunchy biscuit crumb and dark chocolate lacing oozing with richness; £1.15
Simply the Zest – tangy vibrant yellow lemon glaze topped with biscuit crumb and rustic meringue pieces – Tina would be proud – £1.15
Milk & Cookies – milky vanilla glaze topped with mini-cookies and a chocolate drizzle – £1.15
Double Chocolate* – last, but by no means least, this double chocolate delight is topped with a delicious milk chocolate fondant and dipped into milk and white chocolate shards – £1.15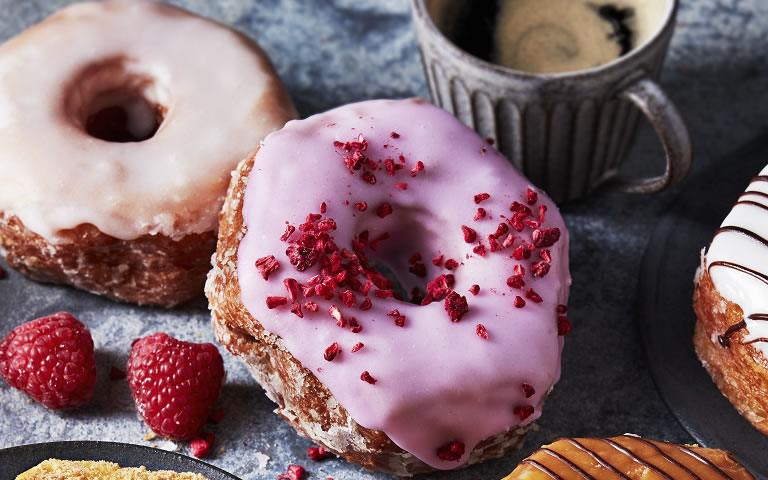 These are available in-store now and the double chocolate flavour will be available from 24th March.
Kirsty Rowley – M&S Bakery Product Developer said: 'M&S is renowned for its delicious selection of doughnuts and yum yums – we sell almost 650 miles worth of yum yums each year! The craze for gourmet, 'Instagramable' pastries is huge and the new M&S Yumnuts bring this culinary revolution to everyone and are great value, costing from as little as £1 each.'
Cadbury recent launched Easter tins and KP Peanuts announced new resealable packs and flavours.
SHOP: MARKS AND SPENCER
We're off to M&S to try ALL the flavours!