Tesco is the next retailer to launch a brand new Christmas advert for 2019 and it features a van on a roof….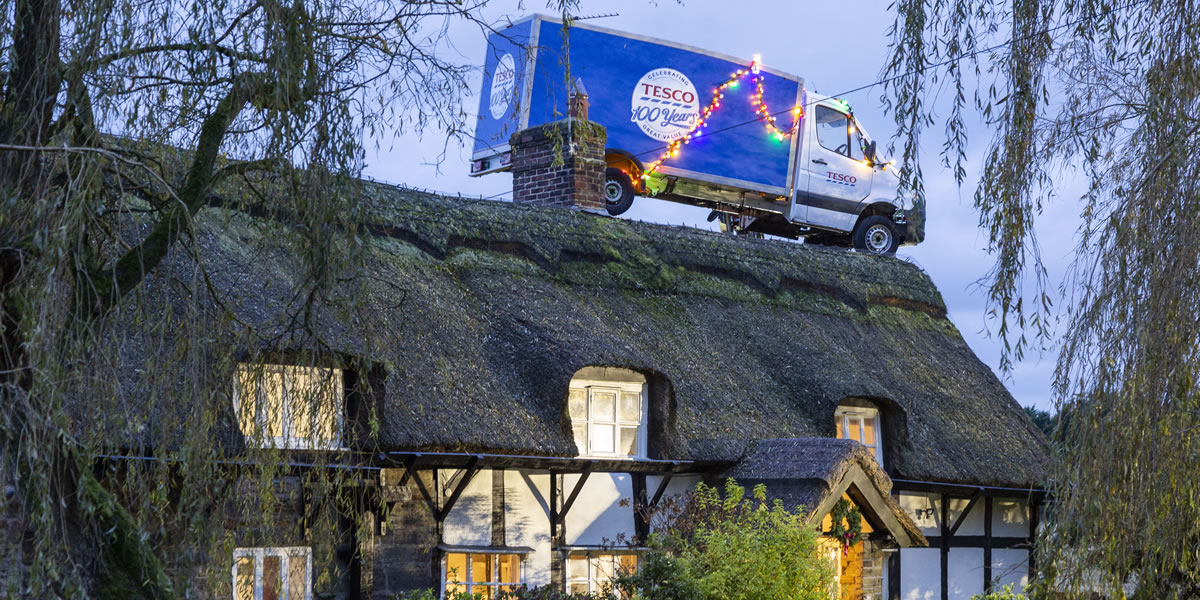 We earn a commission for products purchased through some links in this article.
Watch the advert here:
https://youtu.be/ocIEskQuKOA
TESCO SHOP ADVERT
Early morning risers were taken aback when they spotted an unusual scene. A Tesco delivery van has been spotted on the roof of one of the houses leaving residents in shock.
This has a surprising impact on the community in Knutsford, Cheshire. The news began to spread quickly throughout the town about the van which was covered in multi-coloured van and soon people began to gather to see it for themselves.
The new advert will air on tv during I'm A Celeb on Sunday 17th November.
"It's unbelievable!", expressed Jewel, 29, a Knutsford resident. "I've never seen anything quite like this, especially around here. It feels like something out of a Christmas movie."
Alessandra Bellini, Tesco Chief Customer Officer, says: "Seeing one of our Tesco delivery vans sat on the roof of a cottage caught everyone by surprise this morning. It is certainly not something you see every day, but I suspect that anyone watching ITV this Sunday night will have all their questions answered."
Last year's Christmas adverts from Tesco saw a variety of different advents with #EveryonesWelcome.