Brace yourselves as Whittard of Chelsea has launched TWO brand new advent calendars including a Hot Chocolate one! plus its Alice in Wonderland Christmas gifting range.
Hot, Hot, Hot Chocolate!
We may earn a small commission for products bought via these links.
As IF we needed any more excuses to be drinking a mug of warm hot chocolate in December, Whittard of Chelsea has just gone and released an advent calendar full to the brim of chocolate-filled merriment.
Costing £60, each drawer is filled with one sachet of delectable hot coca, with 12 flavours to discover including Sticky Toffee Pudding you can count down to the big day whilst cosying up on the sofa.
SHOP WHITTARD OF CHELSEA Shop the Christmas range
However, if you're not really "into" hot chocolate (like saying your not into Buble at Christmas?!) then its Luxury Tea Advent Calendar is a great alternative. Find a glorious selection of individually wrapped teabags, you can start each morning with a treat from some of the brands most loved teas.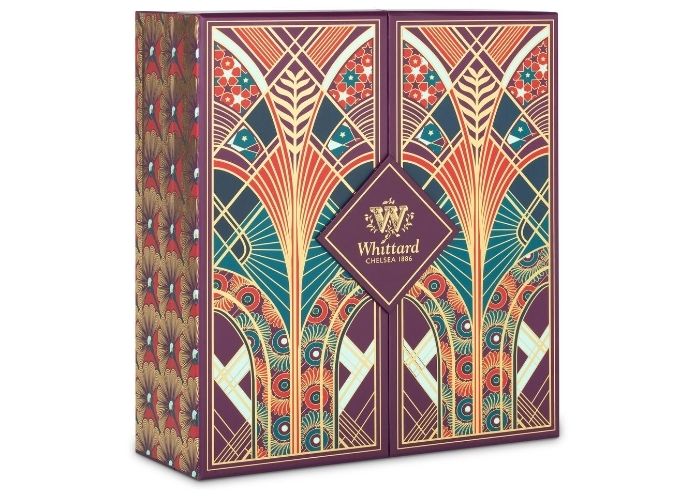 Other highlights from the Whittard of Chelsea range include Figgy Plum Pudding Mini Caddy, Limited edition Coffee and it's Alice in Wonderland gifting range.
SHOP WHITTARD OF CHELSEA Shop the Christmas range
The most wonderful time of the year has already begun!