Get ready to feel all aglow this Winter as Yankee Candle launches its Christmas Morning Collection, including five new fragrances and three new advent calendars.

Bring on the darker nights!
With September arriving and the nights getting darker, we can't wait to start burning our festive candles and now Yankee Candle has revealed its Christmas 2020 collection.
We earn a commission for products purchased through some links in this article.
Available from October, five new warming fragrances inspired by favourite festive moments will be hitting the shelves, plus new three advent calendars will also be ready for you to indulge your senses with warm spice as you countdown the days.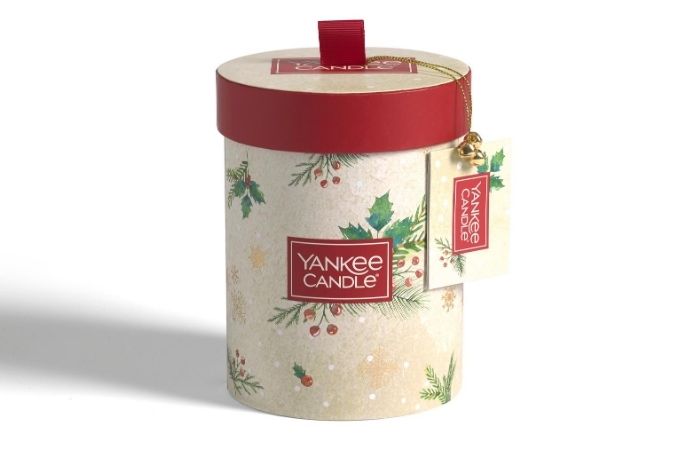 Here we take a look at what's to come for 2020.
The new scents: Holiday Hearth – cosy around the fireplace with loved ones this Christmas and fill the air with the fragrance of cinnamon, clove and cedarwood. Christmas Morning Punch, who doesn't love a cocktail on Christmas morning?! Bursting with sweet and fruity notes of cranberry and strawberry this will truly bring your favourite festive tipple to life.
SHOP NOW Yankee Candle Christmas Collection
Vanilla French Toast, comforting, delicious and perfect for filling your home with a golden-brown toasted fragrance. Surprise Snowfall, a crisp winters morning with swirling snowflakes evoking memories and feelings of warmth and comfort with friends and family and Christmas's went by. Singing Carols – think a blend of fruits, evergreens and spice.
Available in large, medium and small jar candles, votive candles, wax melts and Tea Lights, the collection will be available online and in-store October 1st.
Three new advent calendars have also been unveiled and back by popular demand is the Advent Wreath (£24.99), with a brand new floral design, included inside are 24 tea light candles including Christmas Magic and 1x Clear Glass Tea Light Holder
SHOP NOW Yankee Candle Christmas Collection
Counting down the days will never be so sweet-smelling with the Advent Book. Priced at £34.99, this luxurious advent calendar contains 12 votive candles, 12 tea lights and one Dot/Star Votive Holder.
SHOP NOW Yankee Candle Christmas Collection
The Tower Advent Calendar is this year's show stopper. Depicting a gorgeous village covered in snow with stag and deer, you can pick this bad boy up for £79.99 and includes 2 Small Jars, 10 Votive Candles, 18 Tea Lights, 1 Wick Trimmer & Snuffer, 1 Votive Holder and 1 Tea Light Holder.
This Christmas friends and family can unwrap the sweetest smelling gifts from Yankee Candle including this votive set.
SHOP NOW Yankee Candle Christmas Collection
There's nothing more delightful than snuggling up, grabbing a hot chocolate and delving into Christmas.