Think you know everything about your favourite holiday movies? Think again! as we've hunted out 19 Christmas film facts you probably didn't know.
Get ready to snuggle up on the sofa with a full glass as we give you the low-down on some of the most popular Christmas films around including romantic comedy Love Actually to one of the nations favourites White Christmas.
We earn a commission for products purchase through some links in this article.
1. Love Actually film which was written and directed by Richard Curtis, initially did not have any sort of Christmas theme, seriously?!
2. Arthur Christmas was first announced in 2007, under the name Operation Rudolph.
3. During the making of the movie, The Grinch, Carrey spent 92 days in the Grinch make-up and the first application took a whopping 4 hours to do, this was soon shortened to only two and a half hours in the morning and one hour at night after the main man took a little strop.
4. Jim Carrey's Grinch suit in 'How the Grinch Stole Christmas' was made from yak hair.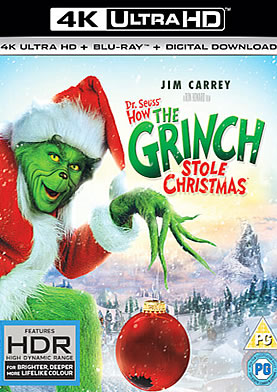 5. When you see Dustin Hoffman appearing in the video rental scene in The Holiday, this was completely unscripted. According to Hoffman, he was going to Blockbuster for a movie, saw all the light and came over to see what was going on. He knew director Nancy Meyers, who then added him to a scene.
6. Tom Hanks in The Polar Express played six roles, yes it's true! as the Hero Boy (motion-capture only), the Hero Boy's father, the Conductor, the Hobo, Santa Claus, and the Narrator.
7. In the 2009 film, A Christmas Carol, Jim Carrey played 4 roles: Ebenezer Scrooge, Ghost of Christmas Past Ghost of Christmas Present, Ghost of Christmas Yet to Come.
8. Move aside Will Farrel, as Jim Carrey was originally attached to portray Buddy, but turned down the role.
9. Now we all know Cole's from Miracle on 34th street 1994 film) was base on the iconic Macy's New York department store, but the store declined any involvement with the movie.
10. It's Turbo Time – who else can hear Arnold Schwarzenegger shout this from the top of his lungs, well did you know Turbo-Man was created and designed only for the film, Yes so everything you see from commercials to merchandise was all just for the film.
BUY NOW: CHRISTMAS FILMS & DVDS
11. The Muppet Christmas Carol, one of our personal favourite in the office, may not have had lovable Michael Caine as Scrooge as English actors David Hemmings, Ron Moody, and David Warner were considered to portray the old miser too.
12. Prior to filming, The Santa Clause, Tim Allen took up Santa's diet of milk and cookies to help him gain forty-five pounds for his role as Santa, we'd love to give this a go!
13. In Home Alone the horrible, creepy scene where a spider crawls on Marv's face was 100% real, our worst nightmare.
14. Old classic, White Christmas, was intended to reunite Crosby and Fred Astaire for their third Irving Berlin showcase musical, however Astaire declined the project after reading the script – Danny Kaye, ended up with the role next to Bing.
BUY NOW: CHRISTMAS FILMS & DVDS
15. The home exchange website Amanda and Iris use in The Holiday actually exists, we want go to now.
16. Home Alone is a must-see movie any time of the year but did you know the role of Uncle Frank was originally written for Kelsey Grammar but was later given to Gerry Bamman.
17. When Michael Caine met The Muppet Christmas Carol director Brian Henson, he said: "I'm going to play this movie like I'm working with the Royal Shakespeare Company." very professional indeed.
18. Crosby first sang "White Christmas" in the movie "Holiday Inn" and again in the 1946 film "Blue Skies."
19. The characters in The Nightmare Before Christmas are a result of Tim Burton hallucinating from a fever.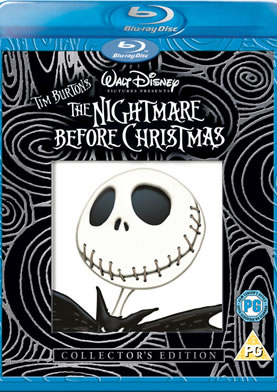 You can buy all of the above DVD's here at The Hut
We bet you think twice when watching these movies you catch on TV every year with our elf-sized facts.
(All facts found online at Wikipedia)