Fans of Aldi's Kevin the Carrot, Ebanana Scrooge and Marcus Radishford will be able to get a hold of the new 2021 Christmas advert plush toy range next week!
And we can't wait to get our hands on them all…
Aldi has today, revealed when shoppers will be able to buy all the latest cuddly toys from this years 'A Christmas Carrot' advert and you won't have to wait as long as you think.
From November 25th, you'll be able to buy Kevin (£3.99), Katie (£3.99) and their Carrot Kids (£3.99 for all kids), dressed to the nines in Dickensian gear.
The range also sees the release of brand-new characters, such as Marcus Radishford, Ebanana Scrooge, The Spirit of Christmas, Banana Snowman, Peas & Goodwill and the return of Tiny Tom (£3.99 each).
A donation of £15,000 will be made to Aldi's charity partner, Teenage Cancer Trust, from the sales of selected Kevin the Carrot products and £10,000 generated from the sale of Marcus Radishford toys to charity Magic Breakfast.
Julie Ashfield, Managing Director of Corporate Buying at Aldi UK, said: "As well as committing to donate 1.8 million meals to families that need support over the festive period, we are also delighted to work with Marcus Rashford and Magic Breakfast to provide breakfasts to disadvantaged school children.
"Marcus Rashford has done some incredible work to make sure that school children don't go hungry, and we hope that this £10,000 donation to Magic Breakfast will help to ensure children don't sit in their morning lessons too hungry to learn."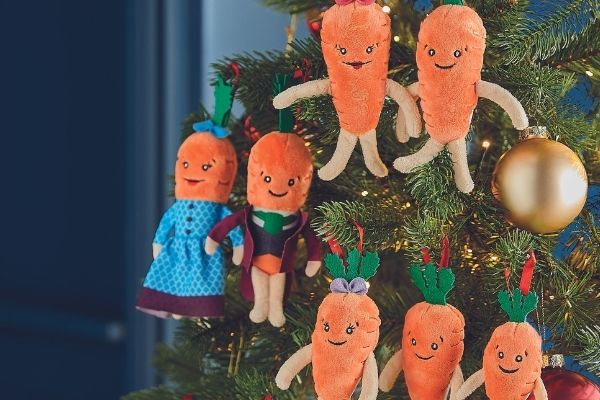 Aldi's Christmas advert toy range will be limited to a maximum of two per customer as they are expected to sell out fast!
So if you want to snap up Kevin, Marcus, Ebanana and all their Dickensian friends, head to your local store or online next Thursday from 8am.