Nothing turns our heads quicker here at UTCT HQ than either a new box of chocolates or the sound of bottles clinking. We were kindly sent Lathwaite's Discovery Six which we were all too happy to try out.. purely for research purposes of course!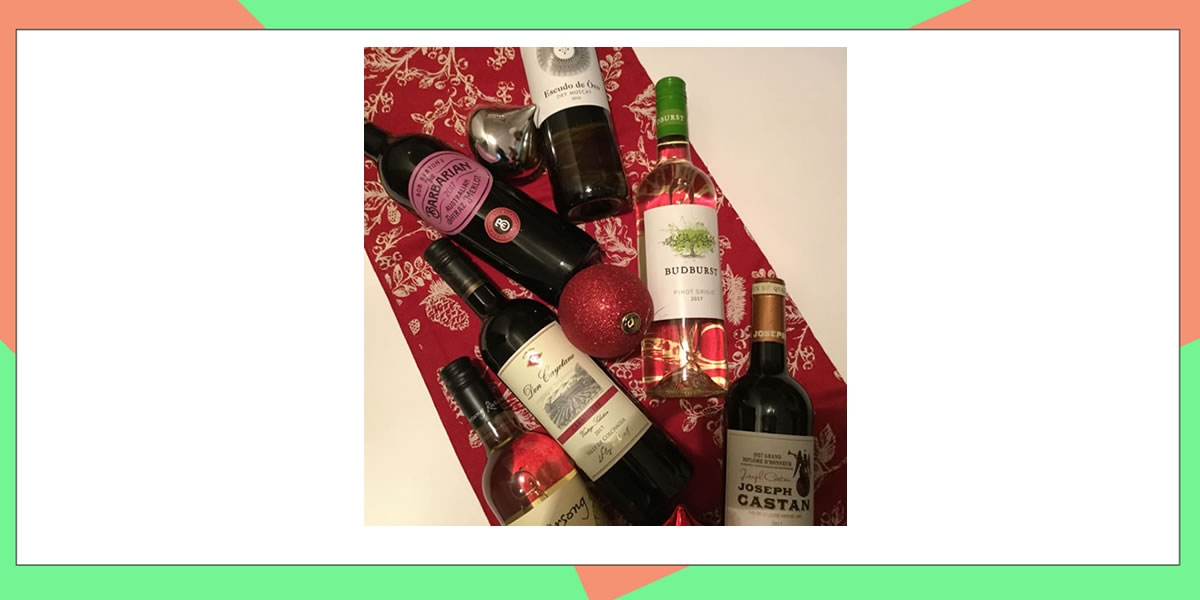 Laithwaite's is a website which has everything from wines to whisky and advent calendars. John tried out the red wines and Elaine tried out the white wines and gave each one a rating out of 5.
The burgundy box arrived well packaged and not a single sound of clinking was to be heard. Inside, sat six bottles of wine – three red and three whites. Each one was full sized (750ml) and had varying tastes.
Let's have a look at each wine individually. Included in the Laithwaite's Discovery Six is:-
Riversong Sauvignon Blanc 2018 – 12%
Riversong is a brilliantly fresh and exuberant expression of pure fruit Sauvignon Blanc. It's from one of the country's finest family estates, four-time winner of 'Chilean Winery of the Year'. Light tropical fruit and lemony zip – utterly refreshing. Elaine gave this a 4 out of 5 saying she loved the refreshing taste and left a crisp after bite.
Don Cayetano Carmenère 2017 – 12%
Luis Felipe Edwards is proudly family owned and run. It's also one of the top estates of Chile, awarded 'Chilean Winery of the Year' three times. Using the country's signature grape, this great value red has oodles of supple fruit and moreish charm. To taste, this is rich and spicy with a generous black berry fruitiness. John gave this 5 out of 5 saying it was his favourite wine out of them all, it was rich and smooth – perfect with any Christmas pudding.
Escudo de Oro Muscat 2016 – 13.5%
They say Muscat is the only wine that actually tastes of grapes, and in the case of Escudo de Oro it's a zesty mouthful of cool, crisp, freshly picked grapes. Produced in Spain, to taste this is described as ripe, dry, very fresh grape, crisp peach and blossom. Elaine gave this 3.5 out of 5 and said she felt it was a little too crisp for her but that was just her personal preference.
Joseph Castan Excellence Merlot 2017 – 13.5%
Merlot is the great grape of Saint Emilion, Pomerol and California's Napa Valley. It is known as the variety that makes one of the world's smoothest reds. In Joseph Castan Excellence you immediately taste the grape's legendary ripe velvety appeal, with juicy plum fruit, pronounced velvety roundness and elegance. John gave this 4 out of 5 and said Merlot wines are his favourite  and this one didn't disappoint as it was packed full of flavour and could really taste the plum fruit.
Berton The Barbarian Shiraz Merlot 2017 – 14%
An irresistibly moreish red from Bob Berton. It's brimful of Shiraz's juicy blackberry and smoky liquorice spice, with a small helping of Merlot to plump it out. This deep crimson wine is made in Australia is 14%. With tastes of spice & pepper, this is definitely a winter warmer! John gave this 3.5 out of 5 and said he liked the smoothness of the wine but he isn't a huge fan of liquorice but said those who are will love this wine.
Budburst Pinot Grigio 2017 – 13.5%
This  13.5% Pinot Grigio from Moldova is 13.5% and features pear, apple, melon and lemon aromas.   This is an ultra modern take on the grape – pear and apple fruit with zingy freshness. Elaine gave this 4 out of 5 and said this would make the ideal  accompaniment to your Christmas dinner as it was refreshing and would go really well with either turkey or a vegetarian nut roast.
Elaine felt this would make the ideal gift, whether that be for business colleagues or for the wine lover in your life.
It's also a great idea to buy the six and split the wines as individual gifts, making it great value. The six bottle set costs £47 and is available from Laithwaites.co.uk