With so much hype surrounding Gin in 2018, it's easy to overlook the Whisky lover in your life. Fortunately Laithwaite's have you covered this Christmas thanks to their Drinks by the Dram Whisky advent calendar. We were kindly sent this, here's our review on this advent.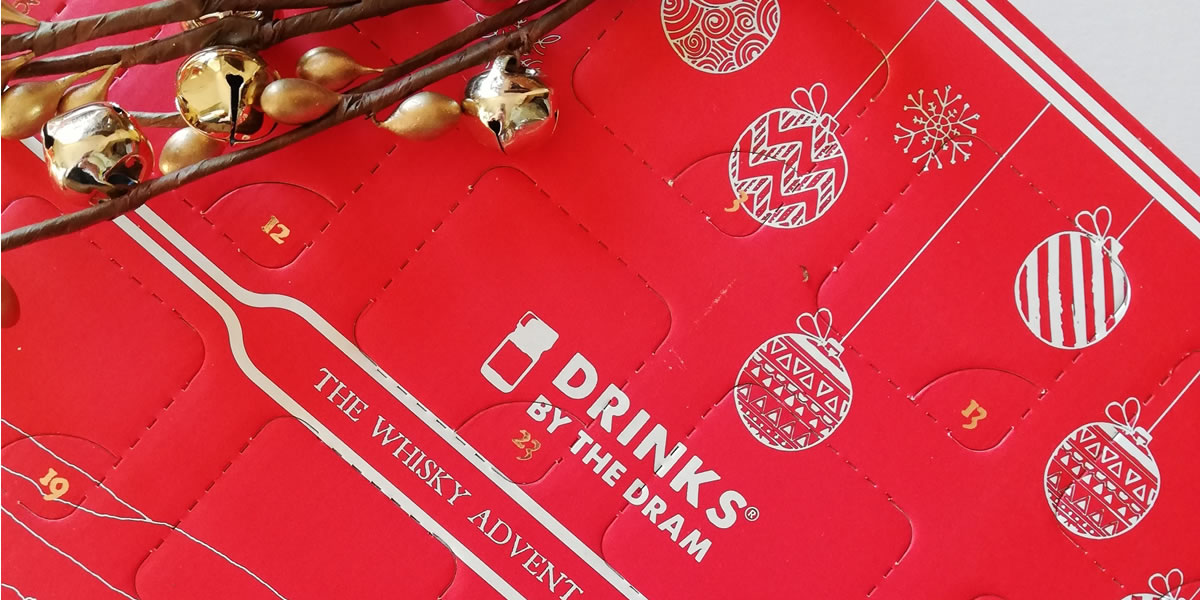 Featuring 24 windows, the Laithwaite's Whisky advent calendar has 24 different, handmade 30ml wax-sealed drams from across the globe including everything from superb blends to rare single malts. The advent calendar caters to every taste as it includes rich Speyside whiskies to smoky Islay malts.
Our resident whisky lover, John, was definitely the best person to put the Laithwaite's Whisky advent calendar to the test.
John said: "First impressions of this is how compact it is. It's actually not much bigger than a standard chocolate advent calendar, however expectedly, it is thicker to accommodate the whiskies. The box is a lovely festive red and is adorned with white & gold Christmas decorations and 24 windows to countdown to Christmas day.
I decided to open a few days up to see what I can expect from the advent calendar. I'm not going to tell you which doors I opened so not to spoil it, but I will tell you what I found.
The first door I opened revealed a bottle of the Hudson Baby Bourbon. I've never tried this out before so I was excited to give it a go. Following a particularly heavy day at UTCT (taste tests – I have such an awful life, having to try out festive food all day!) I tried some of this on the rocks and must admit that despite preferring traditional whisky, this was a tasty alternative. It has an oak, smoked taste which is ideal when you have your feet up in front of the coal fire.
Next up, I opened another door which revealed the Kavalan Single Malt. I have heard of this but never got round to trying it out until now. This is a 40% Taiwanese malt and has a mango, tropical fruit and vanilla scent which is something I've never experienced from a whisky. To taste this has a smoky oak flavour with a definite mango taste throughout. It's not something I'd normally go out and buy, but this is definitely a nice change.
I really enjoyed opening up the rest of the advent as each day had a different flavour of whisky, some of which I hadn't tried before but I can definitely say I'm glad I bought this as there a few whiskies in there that I will buy full size bottles of.
For more information and to buy the Laithwaites Whisky Advent Calendar for £149.95, click here or you can buy this over at Amazon.