GTech HyLite is the ultra lightweight, modern, cordless vacuum cleaner which can be stored away easily. We were kindly sent this to review, here's what Mandy from our team thought.
Here is what Mandy had to say about the GTech Hylite:
"I love trying out new, modern products and the GTech HyLite was one I could not wait to try out. When the cordless vacuum cleaner arrived in the office, I could not believe there was actually a vacuum cleaner in the box as it was so small and compact. Once I had opened up the box I saw all the pieces I needed to put the vacuum together alongside a set of handy instructions.
We earn a commission for products purchase through some links in this article.
Amazon, £199.99 BUY NOW
I followed the assembly instructions which were simple to follow. I clicked all of the pieces into place and before I knew it I had a fully assembled cordless vacuum cleaner. The GTech HyLite is very lightweight as it only weighs around 1.5kg which I was impressed with as no-one wants to have to pull around a heavy vacuum cleaner. I put this on charge and it took around 2 hours to get a full charge but this gave me a run time of 20 minutes and I have to say it was enough time to hoover the rooms I needed to.
The GTech wasn't noisy and it picked up any dirt on the carpet with ease and the handle was also adjustable so I could move this up and down to suit the height I needed. Emptying out the bag was not hard at all, I removed the battery as per the instructions, lifted the bag camber lid, turned it on it's back, unhooked the end of the bag, removed it and then I was able to throw out the old bag and replace with a new bag.
Now the next feature is one of my favourites of the GTech HyLite, I could have the vacuum cleaner in handheld mode! I detached the handle and this gave me the handheld mode. I could easily clean the stairs or head up to the car and clean it out, although I was extra careful to watch the brushes as these do still move.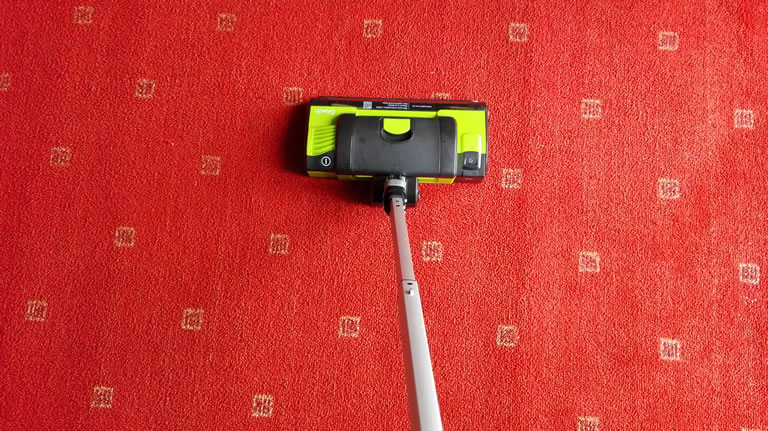 The GTech also had an battery indicator which was a 'G' letter, this was green when it was fully charged and it would go orange when the GTech needed a re-charge.
Overall I was really impressed with the GTech HyLite vacuum cleaner, it removed all of the dirt, was lightweight and ideal for storing away, I will be using this over and over again and definitely recommending it to my family and friends."
The GTech HyLite can be bought online at GTech and Amazon.
We were kindly sent this to review but all thoughts are our own.