Winter can be harsh on our skin, it causes dryness, redness and an be quite uncomfortable. We were delighted when Rosalique sent us over there 3 in 1 anti-redness skincare and Mandy, who suffers from rosacea, couldn't wait to put it to the test on her skin.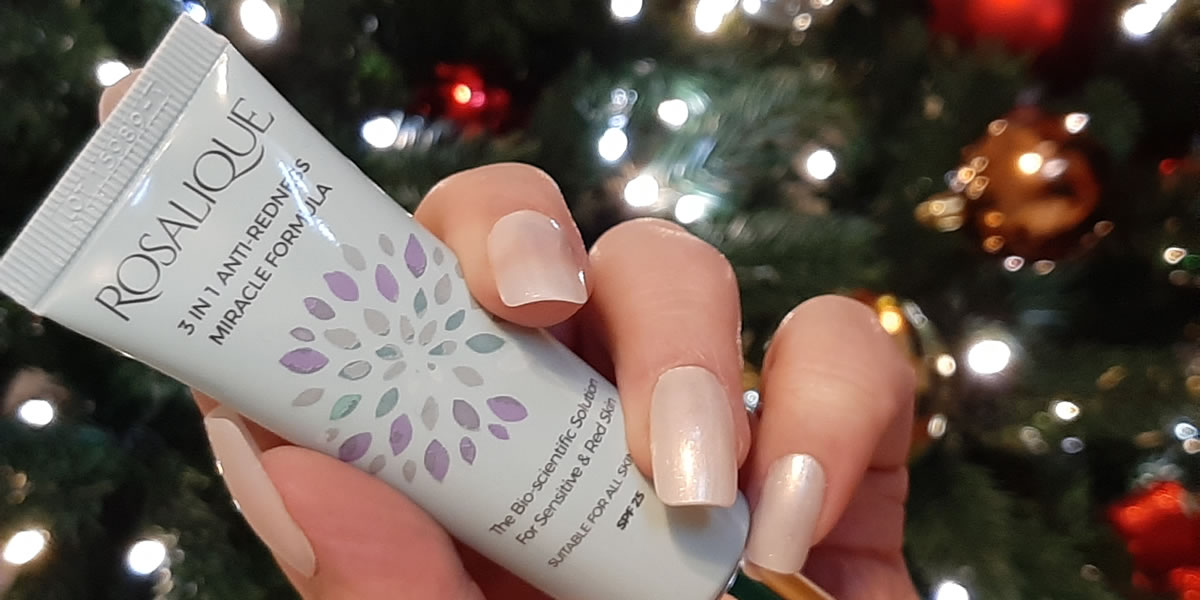 Who suffers from red skin?
Mandy is just one of many women who have suffered from red skin, nearly every woman will experience this problem at some point in their life and until now there has been very few products that could help.
Could Rosalique be the answer to their problem?
Rosalique is a 3 in 1 anti-redness formula that instantly conceals, gently treats your skin and gives long term skin protection.  It does contain a large number of ingredients and a list of the contents can be found on the side of the box.
Who is it suitable for?
Suitable for all skin types this anti-redness formula contains SPF25 and over a period of 4 to 8 weeks its ingredients will gently treat inflammation and redness. Ideal as a foundation, Mandy applied a small amount of the bright green cream to her face and it magically turned into a brown skin colour.
Mandy said: "I do suffer from redness and and get fed up always having to put on extra foundation to try and cover it up, so I was really keen to give Rosalique a try. The scent is not over-powering as some face creams can be, the cream was smooth and silky on my skin and a big bonus point for me was that it did not feel greasy or felt like there was any residue on my skin.
The redness in my skin began to fade and turned to my skin tone and for once I didn't have to put on lots of makeup to cover up the redness. Rosalique will be part of my daily skincare regime especially when Winter comes."
What does it cost?
Priced at around £29.99  a little goes a long way and it is well worth the money.