Looking for a dashcam that has a front camera, night vision, time-lapse photography in parking mode and much more? Then look no further than the Thinkware F200 Pro Dash Cam.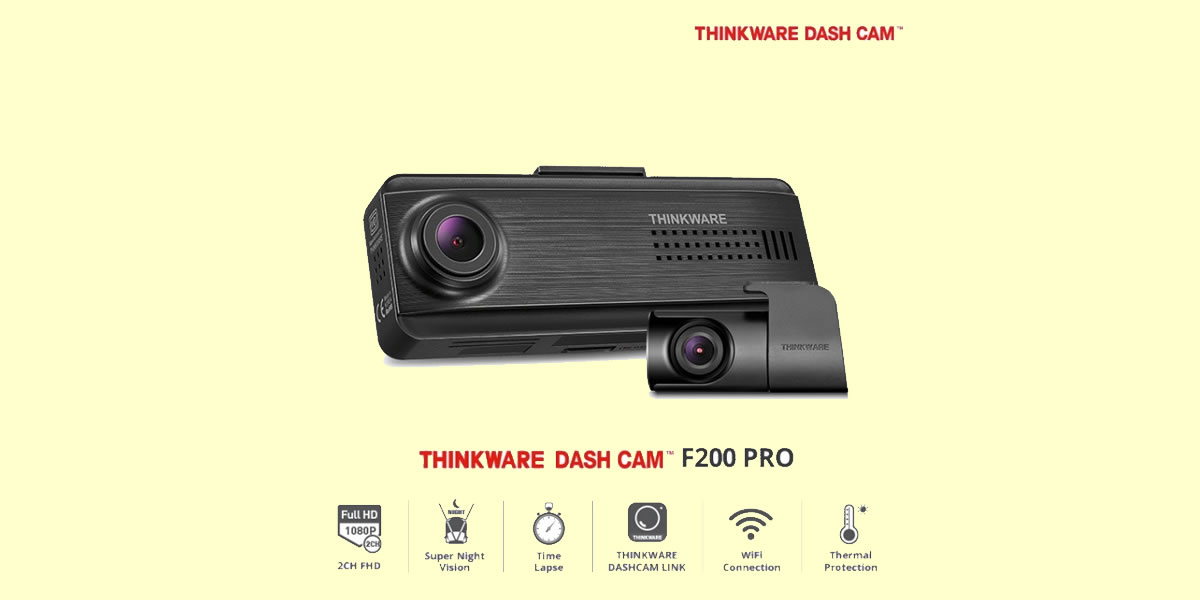 We were kindly sent this to review but all thoughts are our own. Affiliate links have been used in this post.
John from our team was happy to review this dash cam and said: "Having a dash cam in the car is one of my favourite things to have, not only does it give me peace of mind that if anything was to happen it was all recorded but all of the warning systems that come to help prevent any issues. When I first took the Thinkware F200 Pro out of its box, I couldn't believe just how small and light the dash cam was, I knew instantly that it wouldn't take up much room in my car. The design is black and has a sleek finish to it. To set this up I simply took all of the contents out of the box which included a microSD card and adapter and I gently placed this into the memory card slot until I heard a click which meant it was in properly.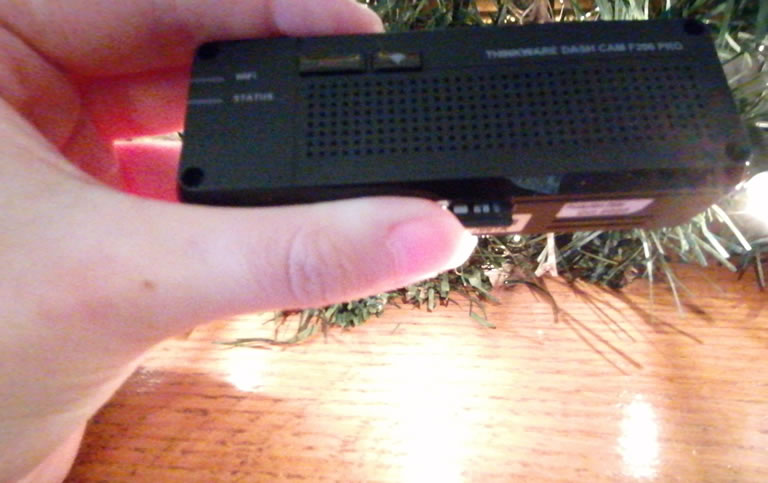 After I had done this, I found the perfect space in my car to mount the dash cam, I made sure that this did not block my mirror and view. This was the point that I connected the included cable to the power supply in my car and connected it to the dash cam and finally downloaded the THINKWARE app so I could easily control the settings and basically, my dash cam was ready to go.
I went through each of the features which I will talk about just now, the first one was just how clear and how wide a picture this has. It has 140-degree wide-angle, and it picked up both lanes in the road with ease and the picture was really clear. Next up was both the Lane Departure Warning System and the Front Collision Warning System, I felt both of these features were brilliant as it alerted me to any car that was about to veer out into the lane at over 50mph, or any that had and notified me to move back into my lane which I felt was great as this would help avoid collisions.
The Front Collision Warning System was another feature that I was really impressed with. This let me know the speed of the vehicle in front of me, driving above 30km/h on the highway or under 30km/h in busy cities and the distance, so I would know if I was too close and needed to drop back.
The Dash Cam also would alert me using the GPS, if there are red lights or if there were traffic enforcement cameras, so that I could safely reduce my speed as I reached either of these. The Night Time Picture really put my mind at ease as I knew that when my car was on the road in the dark the Thinkware Dash Cam was clearly picking up the road I was on and the pictures, video it was taking/recording was sharp and it automatically adjusted to the light or dark.
One of my favourite features was the recording feature as no matter whether I was driving on the road, had my car parked and I was away from it or if there was an incident, the Thinkware F200 Dash Cam would automatically start recording so there was always a record of what was happening even if I wasn't in the car.
Overall I was highly impressed with the pictures, features and most importantly the safely features the Thinkware F200 Dash Cam had to offer."
Priced at around £167 the Thinkware F200 Pro Dash Cam is available to buy online. More information can be found at Thinkware.