Go to infinity and beyond with this walking, talking ultimate Buzz Lightyear toy. We were kindly sent this to review, here's what Mandy from our team thought.
Set to be one of the hottest toys this year.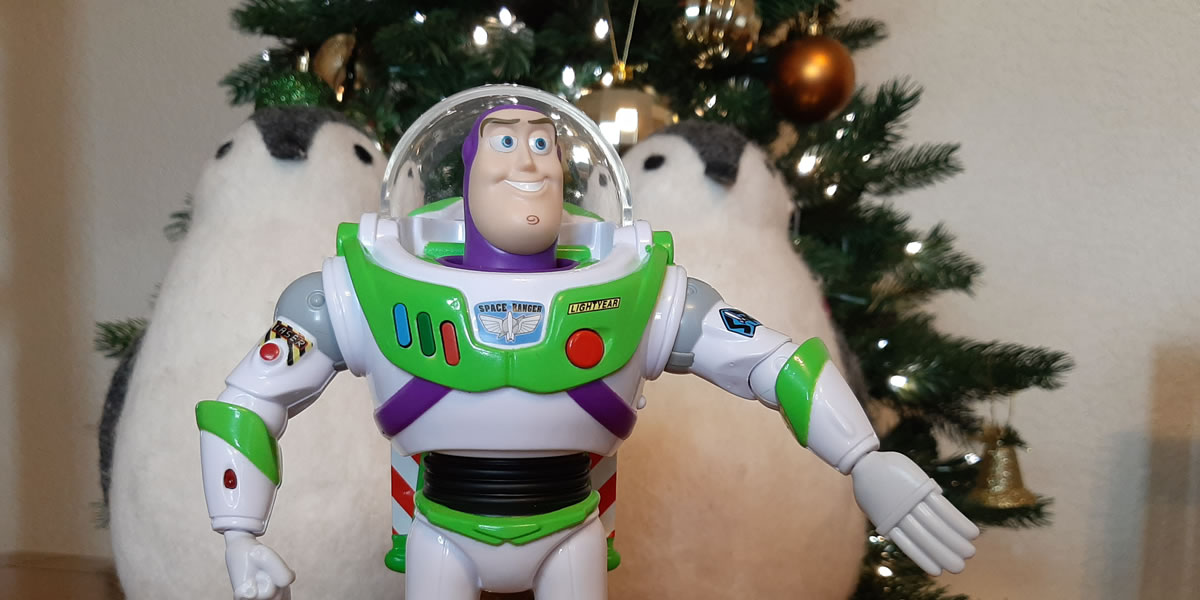 "When the new Toy Story 4 came out, I was pretty excited, yes even though I'm an adult, I just love the characters, especailly Buzz, which is why when the ultimate Walking Buzz Lightyear arrived here at UTCT I couldn't wait to test. Before even trying Buzz, the box itself was impressive as it showed all the cool features this toy had to offer including over 40+ sounds & phrases, pop-out wings and even the infamous light-up laser.
We earn a commission for products purchase through some links in this article.
Amazon, £24.99 BUY NOW
[pto prices="Toy Story 4 Buzz Lightyear"]
Watch Mandy, unboxing and showcasing the toy via the video below or keep reading for the full review:
Taking Buzz Lightyear out of the box and placing in three AAA batteries (which were not included), I switched the switch to ON and Buzz was ready to go. There are four modes, action mode, turbo mode, laser action and jet pack action.
For action mode (lights, sounds & movement), I pressed the red button located beside the green and blue buttons and Buzz sprung into action. He began saying some of his famous phrases, including "Buzz Lightyear to the rescue!" and lighting up.
Next up I tried the turbo mode, I pressed the red button which is on the opposite side to the red, green and blue buttons and Buzz started walking, talking, lighting up and even had some fun filled moments, although I won't say what they are as I don't want to ruin the surprise for everyone.
The laser on Buzz's arm will be automatically activated when you press th
e red button. The laser looked exactly like the laser which Buzz has in the film. Lastly I pressed the red button again and automatically the jet pack action was in full force as Buzz's wings pop out ready to start another adventure. When I wanted the wings to go back down I simply pushed these in manually and they went back into place.
Overall I was impressed with how realistic the Ultimate Walking Buzz Lightyear looked and I loved hearing all of the fun phrases and sounds that I heard in the Toy Story films. Great toy for any Toy Story fan!".
Disney Pixar The Ultimate Walking Buzz Lightyear costs £24.99, is suitable for ages 3 years + and more information can be found over at Mattel.