As a huge fan of Catch Phrase, I initially wasn't too sure that it would transfer well from TV to a board game.  How could Mr Chip's animated cartoons be recreated and even more importantly how would we cope without the amazingly funny Stephen Mulhern leading us through the game? We were kindly sent this to review.
How wrong could I be!  As always, Drumond Park has brought out a game which both kids (age 8+) and adults can enjoy playing together. Let's face it who wouldn't enjoy the excitement of playing Catch Phrase with its up to date game-play and brand new brain teasers, it's the perfect family game.
With 96 double-sided Catch Phrase Cards, 15 double-sided Bonus Catch Phrase Cards, 48 single-sided Super Catch Phrase Cards and board, a wacky Mr Chips Card Holder and a clever Bonus Catch Phrase Picture Frame which plays an fundamental part in recreating the fun of the TV game.
Amazingly true to the original game show format, each player hosts a round of; Individual, Rapid-Fire and Super Catch Phrase puzzles, with bonus catchphrases to solve and  Mr. Chips holding up the Catch Phrase cards, you'll feel that you're taking part in the live TV shows.
With individual pyramid boards all the players have to do is 'Say what you see' and guess the phrase to climb up the pyramid (each player has their own pyramid board). This quick-fire game continues until the game is won.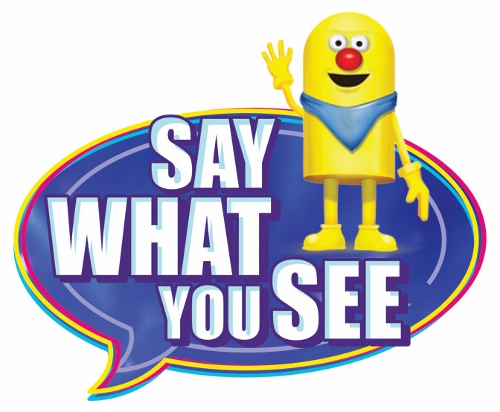 Great family fun and just to add a little more light hearted fun to this side splitting hilarious game, in this version of Catch Phrase players must play to the very end of the game with the winner being the player who has won the most money.
We earn a commission for products purchase through some links in this article.
This ridiculously simple game is suitable for 2 – 4 players, age 8 and over, however I did feel that  3 players would be ideal, as 1 player must always act as host and take the part of funny man, Stephen Mulhern!
With loads of puzzles and laughs I think that Drumond Park's Catch Phrase Board Game (RRP – £22.99) is a brilliantly loony game that's set to be masses of fun for everyone this Christmas and it's also a great way to keep the all the family entertained throughout the festive season.
Drumond Park's  Catch Phrase Game is available from Amazon and other leading UK retailers.