Trying the find the perfect gift can be difficult at Christmas but Adexe have got you covered with THEY Grand White & Brown. We were kindly sent this to review, here's what John from our team thought.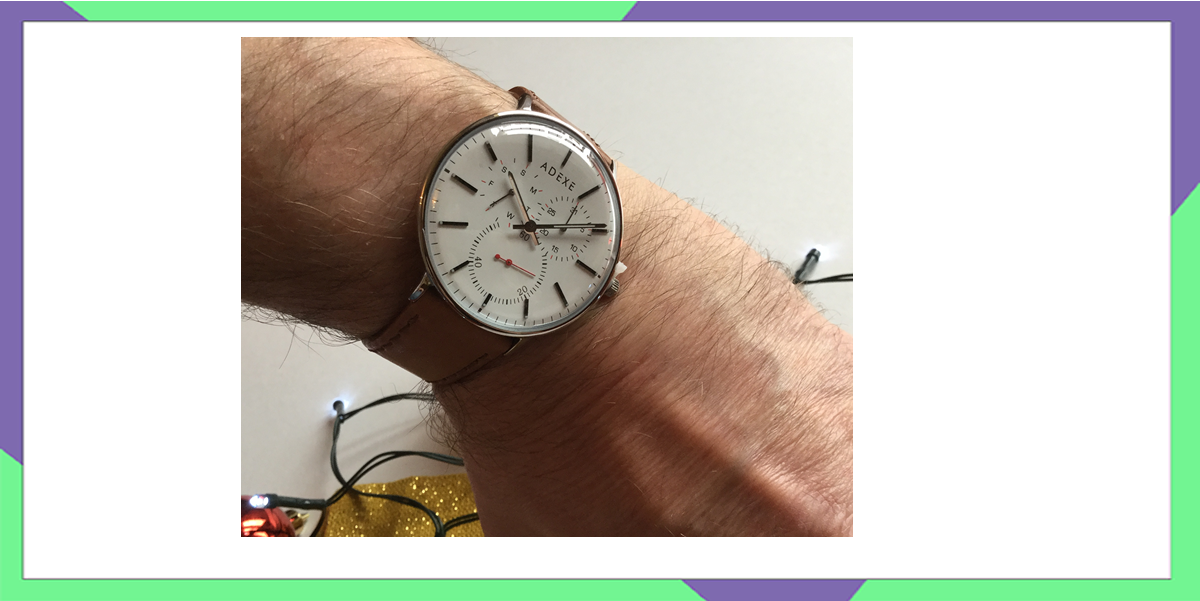 "I'm always looking for that one watch that I can wear at work or when I'm at a social event and I always have to end up having different watches for different occasions but with the Adexe THEY Grand White & Brown watch this is no longer an issue.
When I first saw the watch I was impressed with the design, it has a brown watch strap and a beautiful white watch face which clearly shows the clock and hands. After taking this out of the box I could feel just how soft the straps were and putting this on felt really comfortable on my wrist. I could easily adjust the size of the straps to fit my wrist and it felt very secure.
The watch looked stylish and sat flush on my wrist, it felt really comfortable as the watch face isn't bulky at all and the face has a slight curve to the glass finish which I felt gave an extra sophisticated look.
Overall I absolutely loved the Adexe THEY Grande White & Brown Watch and I will say that it would make a great gift for either men or women.
Adexe THEY Grand White & Brown Watch can be bought online for £109 at Adexe.