According to a survey with over 2,000 people by TheToyShop most of us will keep our Christmas tree up for 37 days.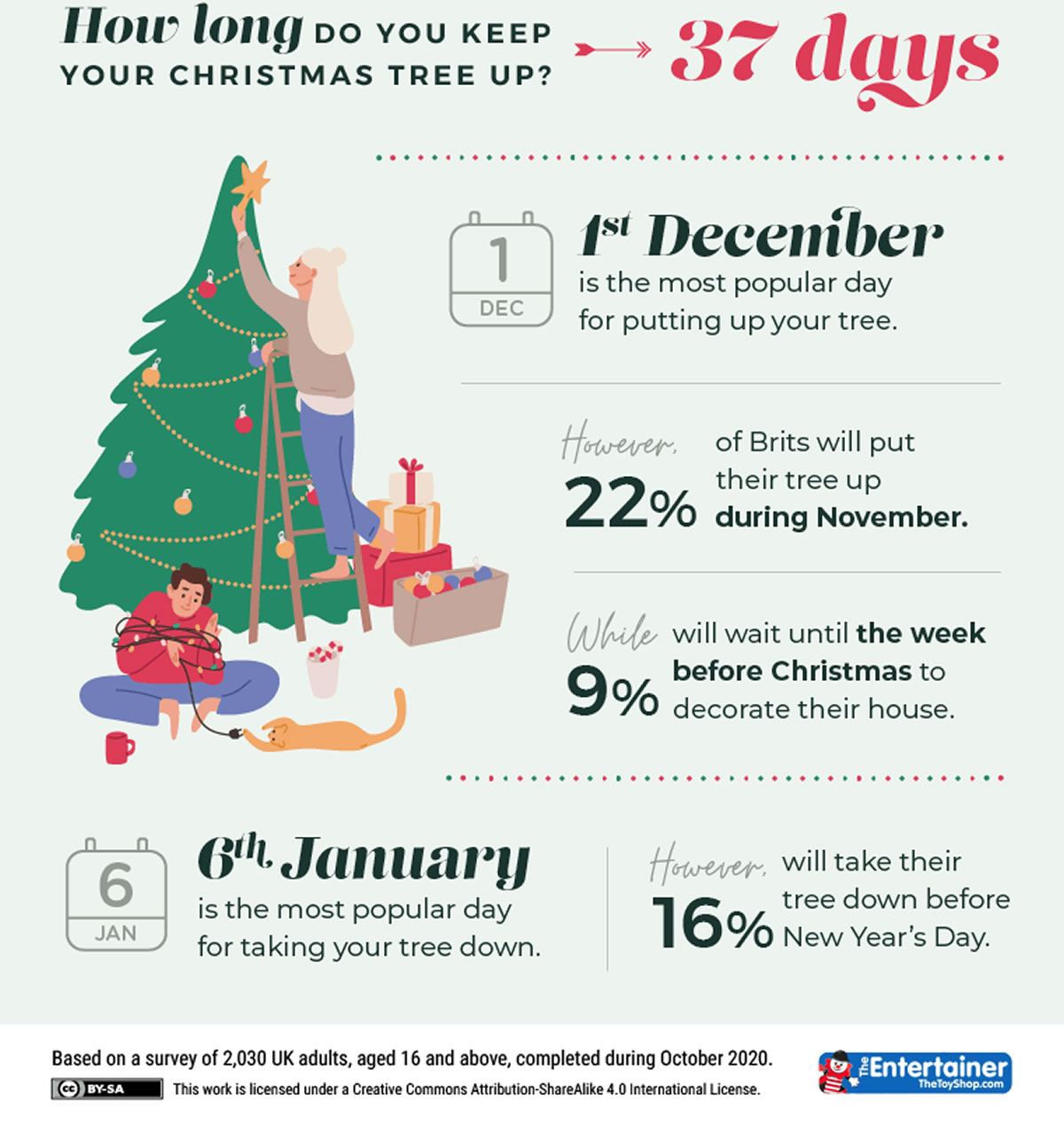 That's not all they found out, according to the survey December 1st is the most popular day for putting up your Christmas tree, with 22% putting up their tree during November while 9% wait until the week before Christmas to decorate their house.
January 6th is the most popular day to take down the tree, however, 16% take it down BEFORE New Year's Day!
The survey also found that 60% of us prefer an artificial tree, 19% want a real tree and 12% have no tree at all. When asking that surveyed why they prefer a real tree the top answer was "I like the smell" while those who answered for an artificial tree's top answer was "I can keep & reuse it for multiple years".
In regards to lights, 52% use coloured lights, 41% white lights and 7% said they use no lights.
Finishing off the survey, TheToyShop asked: Are children allowed to help decorate the tree? 65% yes while 35% said no!
What would you have answered had you taken part in the survey? Let us know!