Beauty fans rejoice as Glossybox showcases 'Reason To Be Happy' advent calendar and it's packed full of treats. We were kindly sent this to review, here's what Holly from our team thought.
We earn a commission for products purchased through some links in this article.
Holly said: "I was so excited when the new Glossybox advent calendar arrived in the office, I love all things beauty so I was very happy to volunteer to review this. Firstly I love the box, it is pink and rose gold in colour with a marble effect and there are four big, long drawers each of which has a piece of ribbon to open each drawer.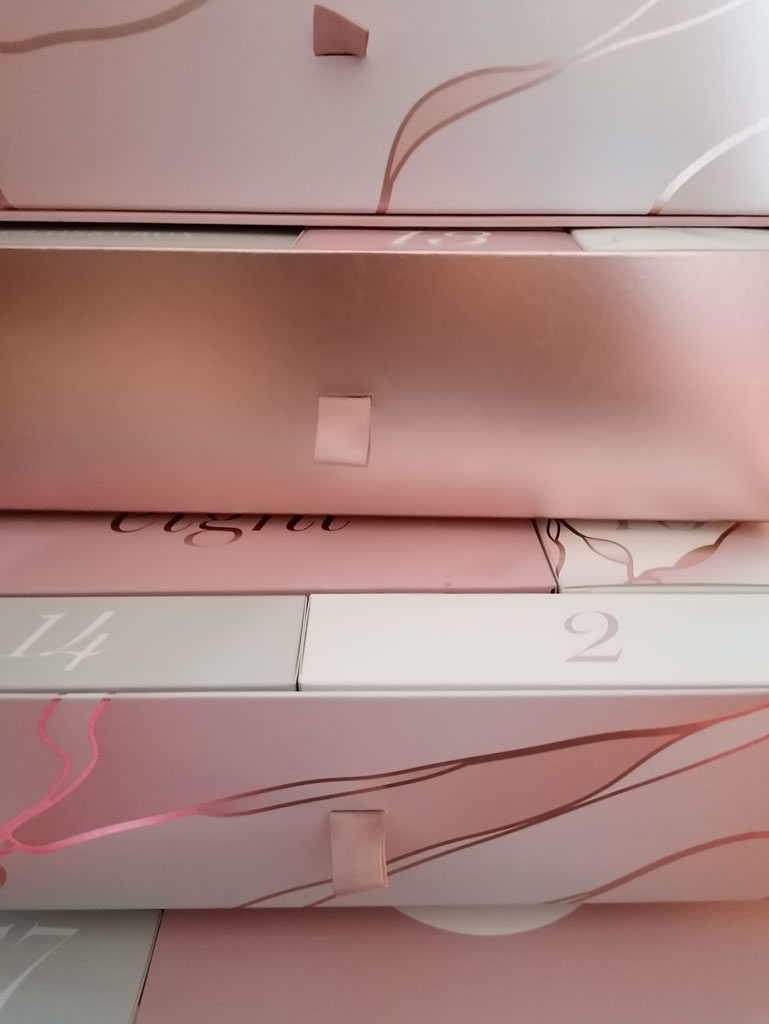 Glossybox, from £80: SHOP NOW
Each of the boxes is made from cardboard and are different colours with beautiful writing on the front so you can see which box to open on each correct day.
I began taking some of the items out of the packaging starting with day 1 to find brush works The Complete HD Complexion & Contouring Kit which I think are really handy to have in any makeup box.
Next up I picked box number 11 and included is something that I love which is Frank Body Original Coffee Scrub and I have to say this always makes my skin feel so smooth and exfoliated. Next up was door number eight and the minute I opened this up I could smell the winter berries, it was lovely. The Bubble Bath Fizzer was really quite big in size and smelled lovely in the bath.
Finally, I took a look at number 25 and I have to say I was the most excited about this one as it was one of the largest boxes in the advent calendar and it did not disappoint. Inside was one of the most beautiful eye palettes ever, it was the Iconic London Day to Slay Eyeshadow Palette. It had 20 stunning matte, shimmery and glittery shades in a variety of colours including pinks, browns, oranges and more. I can't wait to try all of these in different looks.
I also really liked the fact that once the box is finished with I could easily reuse this so there was no waste and the handy magnetic clasp on the front kept all of the items intact.
Glossybox, from £80: SHOP NOW
Overall the Glossybox Reason To Be Happy advent calendar is absolutely beautiful from the design to all of the products included, I could not have been more impressed."
For a full breakdown as to what is included please take a look here but don't click the link if you do not want to know. The Glossybox Reason To Be Happy advent calendar costs £80 for subscribers and £99 for non-subscribers and has a massive £390 products included inside.