Owleez is the first ever interactive toy that can REALLY fly and it's set to be a sell-out this Christmas. The sweet baby owl needs your help to fly indoors. The more you practice, the more comfortable she will get.
We earn a commission for products purchased through some links in this article.
Amazon, £44.99 BUY NOW eBay, £50.00 BUY NOW

[pto prices="Owleez"]
Place her in the included nest and watch as she spreads her wings and magically takes off, straight out of her nest. Every Owleez flight is different, you can watch her soar, help her fly or comfort her if flying does not quite go to plan.
Spinmaster's Owleez have over 100 interactive sounds and movements and responds to your touch, love and care. Feed her the berries when she's hungry, rock her to sleep and Owleez loves to be tickled. She will even let you know her mood by changing her eye colour. Charging is also easy as you simply place her in the nest and you can charge with the nests built-in USB cord.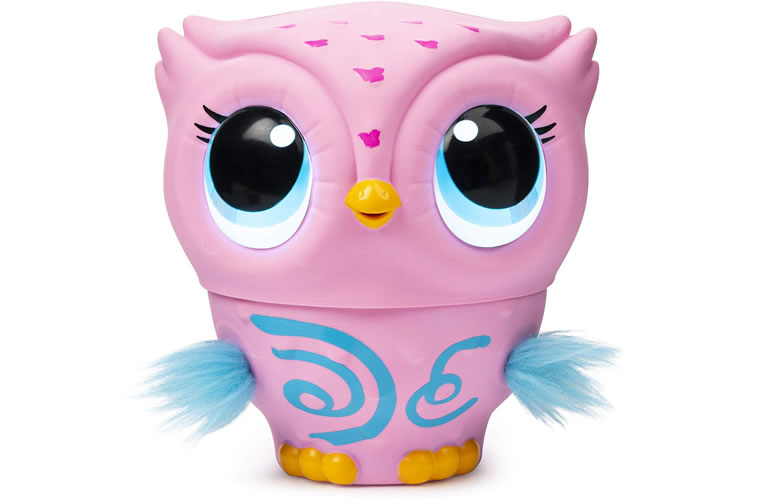 Owleez is suitable for ages 6 years and up and does not require any batteries.
This toy has already been chosen by Argos and Amazon as a top toy for Christmas. Owleez will cost around £44.99 and can be bought here.