OK Christmas has been and gone but our sweet tooth still remains, so how can we ditch the sugar and eat a little healthier? Here leading Nutritionist Angela Dowden reveals five simple sugar swaps we can make to our Winter diet.
We all eat perhaps a little too many sweet treats when the festive season rings in – well who can say no to Christmas pudding and mince pie's? – certainly not us! and finding ways to cut back our sugar whilst still getting a little sweetness can be difficult.
February marks Cancer Research UK's Sugar Free month and to help you reduce your intake in your day to day Winter diet, leading Nutritionist Angela Dowden shares five easy swaps you can start today.
1. HOT CHOCOLATE SWAP – SAVE 13.8g sugars and 147 calories per mug
SWAP a standard mug of hot drinking chocolate (18g drinking chocolate; 200ml semi-skimmed milk) = 263 calories 23g sugars.
FOR a comforting mug of hot cocoa with a low-calorie sweetener = 116 calories, 9.2g sugars.
Put 1tsp (4g) of good quality cocoa in a mug and whisk in 200ml of boiling semi-skimmed milk. Stir in 1-2tsps of 1:1* low calorie sweetener (or 1-2 sweetener tablets, or a squirt of liquid sweetener) to taste.
2. KETCHUP SWAP – SAVE 4.7g sugars and 12 calories per serving
SWAP 2 tbsps. (30g) bought ketchup = 30 calories, 6.8g sugars.
FOR 2 tbsps. (30g) of super simple homemade ketchup with low calorie sweetener = 18 calories, 2.1g sugar.
Squeeze a 150g tube of tomato paste into a bowl and mix in 5 tablespoons of water, 2 tablespoons of cider (or white wine) vinegar and 1 ½ tablespoons 1:1* low calorie sweetener. Stir in a pinch of garlic powder, salt and cayenne pepper to taste. Keeps refrigerated in a jar for up to two weeks.
3. APPLE CRUMBLE SWAP – SAVE 25g sugars and 101 calories per serving
SWAP a bowl (180g) of crumble (stewed apples sweetened with sugar; traditional flour, butter and sugar topping) = 459 calories, 35g sugar.
FOR a bowl of apple crumble with made with low-calorie sweetener = 358 calories, 10g sugars.
Simmer 6 peeled and chopped large Bramley apples in a splash of water with 3 tbsps. of 1:2* sweetener until softened. Meanwhile place 350g plain flour in a bowl with 10 tbsps. 1:2* sweetener and rub in 175g cubed chilled margarine until the mixture resembles breadcrumbs. Spoon the apple into an ovenproof dish, cover with the crumble and cook in a medium oven until the topping is golden.
Makes 8 servings
4. HONEY ROASTED VEG SWAP – SAVE 5g sugar and 21 calories per serving
SWAP a serving of honey roasted veg (carrots, parsnips, turnips and beetroots roasted in a tsp each of olive oil and honey per person) = 153 calories, 17g.
FOR a low sugar serving of vegetables roasted in olive oil and low-calorie sweetener = 132 calories, 12g sugars.
Boil 200g each of peeled, chopped carrots, turnips, parsnips and beetroots for 5 minutes; drain and spread out on a baking tray. Meanwhile whisk 2 tsps. 1:1 low calorie sweetener (or equivalent in a liquid sweetener) with 4 tsps olive oil and some black pepper and dried rosemary to taste. Coat the veg in this mixture and roast in a medium oven for 30-40 minutes.
Makes 4 servings
5. MOJITO MOCKTAIL SWAP– SAVE 8g sugar and 24 calories per drink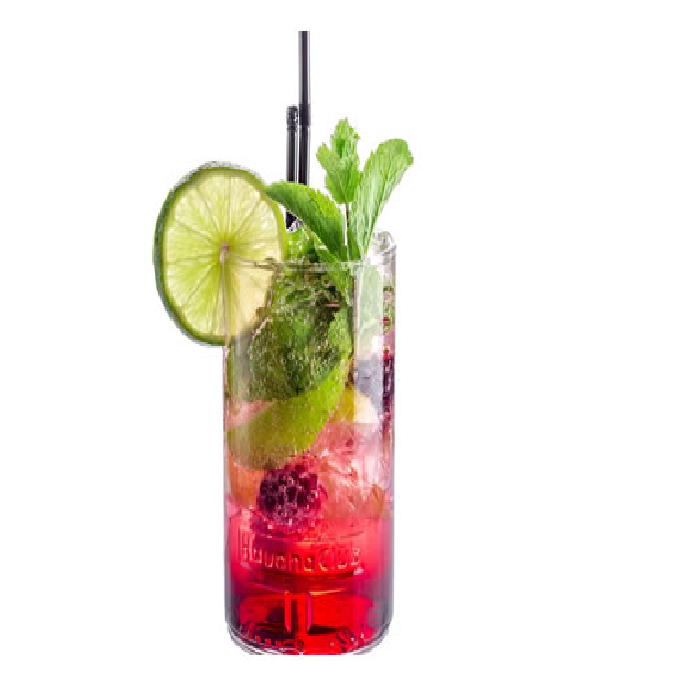 SWAP of a standard mojito mocktail (lime, club soda, mint and 2 level teaspoons sugar) = 33 calories, 9.4g sugars.
FOR a low sugar mojito mocktail with low-calorie sweetener = 9 calories, 1.4g sugars.
Place some crushed ice, the juice of ½ large lime and 2 lime quarters into a cocktail shaker with 1-2 tsps. of 1:1 sweetener (or equivalent liquid sweetener) and shake. Muddle through 5 mint leaves and add 125ml club soda.