It wouldn't feel like Christmas without a cosy, soft pair of festive socks! From fun designs to festive patterns, here are some of the best Christmas socks.
Christmas Sock Day on December 6th!
We earn a commission for products purchase through some links in this article.
Nothing says relaxation quite like a pair of soft, cosy, fluffy socks – right?! Well we've rounded up the best festive socks around to keep your feet warm after a hard days shopping.
M&Co Christmas Santa long socks, available for 14.00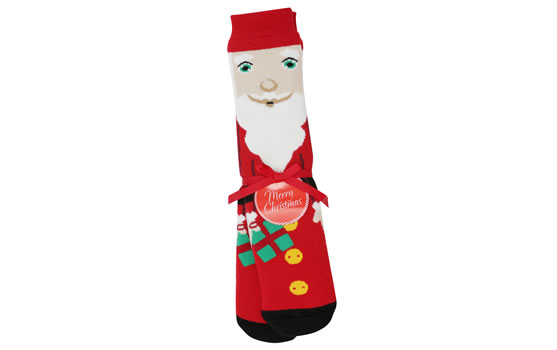 These are fun, cute and suitable for both men and women
BURTON CHRISTMAS 18 Grey Reindeer Socks, available for 12.00
Head to work in these funky printed socks and you'll certainly be certain of attention.
Paperchase Bah Humbug Christmas socks, available £6.00
If you know someone who is like the Grinch pop one of these in their stocking.
Cath Kidston Snow Scene Bedsocks, available for £8.00
Traditional, snowy, soft – what more do you need?!
M&S Collection Slipper Socks, available for £15.00
These look so warm! fluffy, festive and perfect after being outside stringing up those Christmas lights.
TK Maxx Christmas socks, available for £4.99
TK Maxx have teamed up with Cancer Research UK Kids & Teens with a brand-new range of festive socks to celebrate Christmas Sock Day on December 6th. The Christmas socks will cost £3.99 for children and £4.99 for men and women's each for a pack of three. £1 and £1.50 respectively from each pack sold will go straight to Cancer Research UK.
Our feet will be toasty warm this festive season.
This post contains affiliate links.