Dan Stevens recreates the uplifting story of how scrooge came to life in The Man Who Invented Christmas is now available to order.
We earn a commission for products purchase through some links in this article.
Available for £9.99 (pre-order) from Amazon.co.uk you can follow the yuletide tale of how the iconic author Charles Dickens created the novel A Christmas Carol in only six weeks.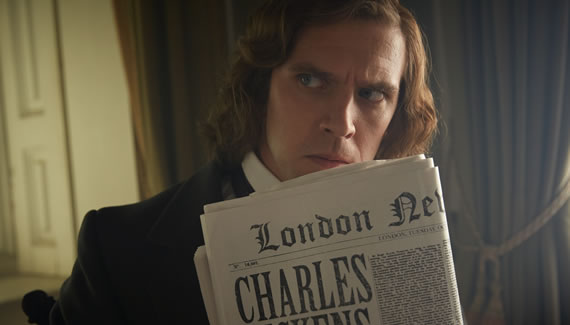 Set in 1840s London, Charles Dickens (played by Dan Stevens) cannot come up with any fresh ideas for his latest novel, especially as his last three books were a failure.  After a vision of a story, Dickens sets out to write and self-publish a book to kick start his career.
Featuring all of our loved characters including Ebenezer Scrooge (played by Academy Award-winner Christopher Plummer) the Ghosts of Christmas Past, Present and Future all start coming to life in his head.
The Man Who Invented Christmas for Pre-order today at Amazon.co.uk at £9.99
There's certainly nothing bah-humbug about this magical story!
Please note all price correct at time of publishing and affiliate links have been used which do not affect your browsing experience.