If you wanted another reminder that Christmas is just around the corner, then this will do it as you can still buy these festive jumpers and YES they're even in the sale!
The weather is still frightful….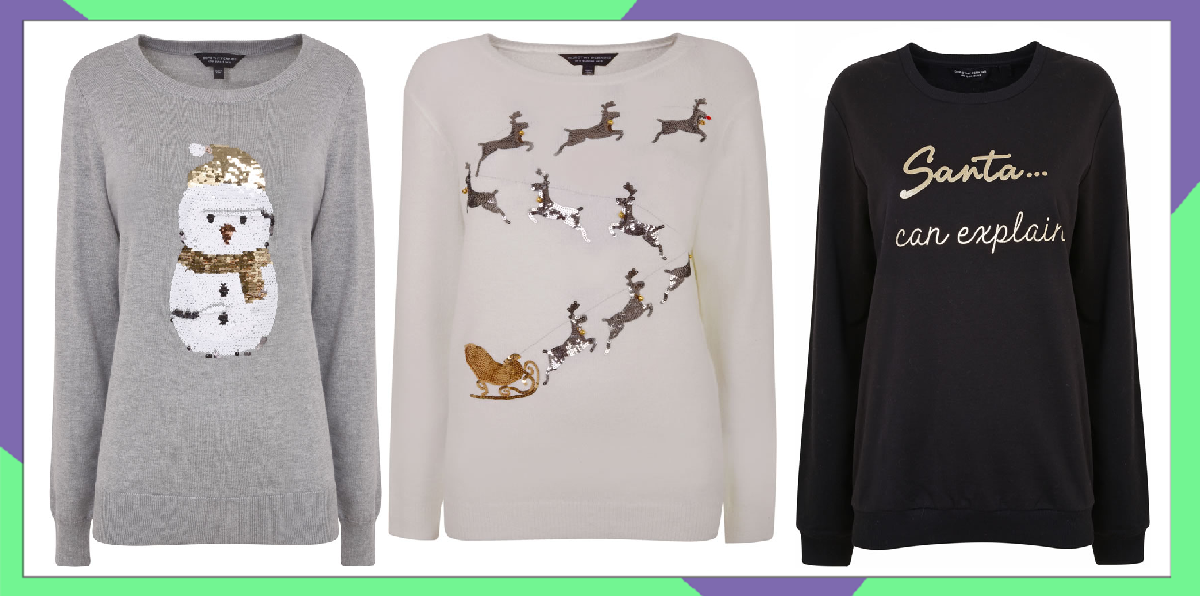 We earn a commission for products purchase through some links in this article.
Like every one else, we love to come across a wardrobe "investment" and when we seen that Dorothy Perkins had its Christmas jumpers on offer, it made perfectly clear sense to buy now and put away for this December – OK we're clutching for an excuse, but hey it worked for us.
We scoured through its website and selected three jumpers which will welcome in the festive season, come the time of course.
1. Grey Reverse Sequin Penguin Jumper
2. Ivory Reindeer Sleigh Jumper
Santa is on his way and this warm jumper just proves it! With the gold sleigh and reindeer nothing screams Christmas more.
BUY NOW: Dorothy Perkins £10 – (Was £28)
3. Santa I Can Explain
This will make everyone in the office or at family parties giggle! Perfect for nights in and and nights out.
BUY NOW: Dorothy Perkins £7.00 (Was £28)
You'd better be quick as these are already selling fast, honestly it's not us who have bought the lot!