A brand new limited edition, clementime-flavoured diet coke has just launched in-time for Christmas, and we can't wait for a sip or two.
'Tis the Season! to enjoy a brand new diet coke, which will hit stores mid-October – Diet Coke Clementine, will have a citrus twist with a splash of sweet clementine.
Set to be sold in UK Supermarkets including Asda, Sainsbury's, Morrisons and Tesco in 500ml and 1.25l bottles.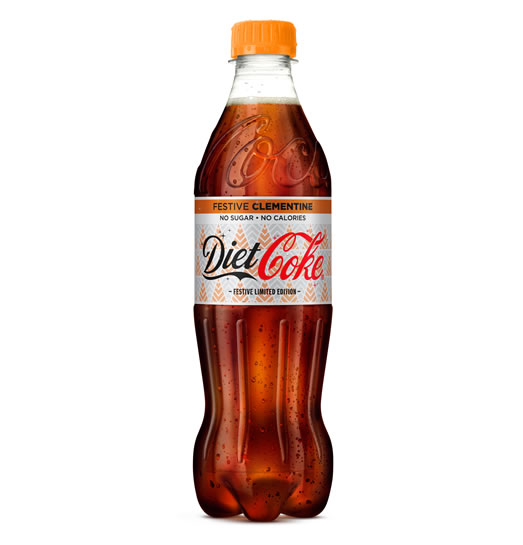 You bet hurry as this limited edition flavour won't be around for long – in fact just the Christmas season!
It joins other fruity flavours like Diet Coke Twisted Strawberry and Diet Coke Exotic Mango.