This year's John Lewis Christmas advert includes a host of Snapper: The Perfect Christmas Tree toys, books & matching family PJs, here's how you can buy them.
Earlier this morning, John Lewis & Partners launched its highly anticipated Christmas advert with some already declaring this could be THE festive ad of the season.
And for 2023, the UK retailers have ditched the usual tearjerker and replaced it with a more light-hearted mini advert to have you grinning from ear to ear.
The advert follows a young boy who lovingly nurtures a wannabe Christmas tree named Snapper to become the ultimate perfect Christmas Tree. As the fast-growing plant becomes more mischievous with its own playful personality who wants to join in all the fun of Christmas, he outgrows the living room and is cast out into the cold, he is embraced back into family life giving out presents with such exuberance that the family find a new joy in gathering around their unconventional 'Christmas tree.'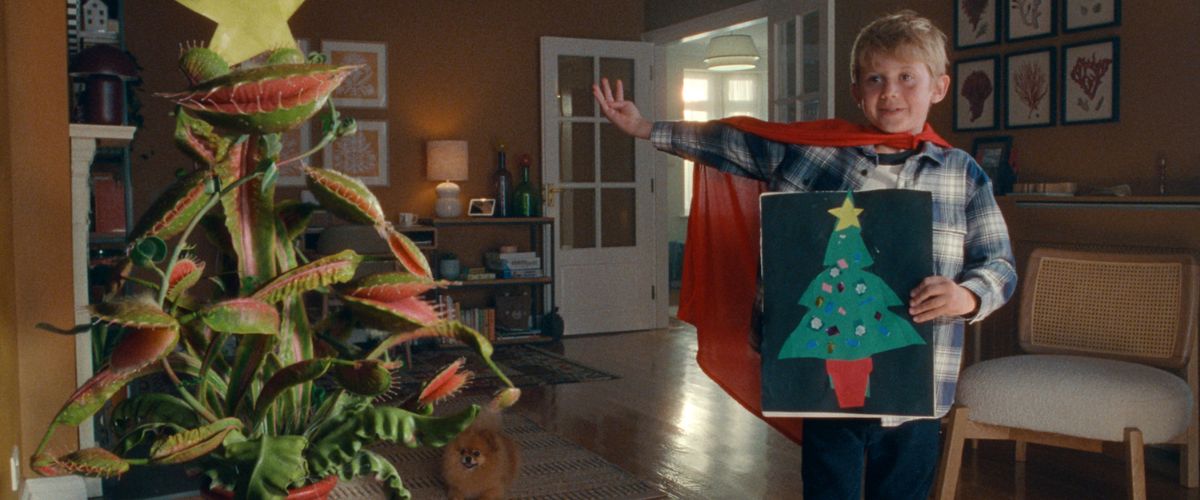 SHOP THE JOHN LEWIS SNAPPER CHRISTMAS ADVERT HERE
John Lewis always brings out a range of amazing merchandise to follow the Christmas advert and this year is no different.
What John Lewis Snapper Can You Buy?
You can get your hands on a host of Snapper inspired products including these Family Matching Snapper Pyjamas with prices starting from £17 – £35.
SHOP THE JOHN LEWIS SNAPPER CHRISTMAS ADVERT HERE
To go with your Snapper PJ's are these cool Snapper Slippers.
SHOP THE JOHN LEWIS SNAPPER CHRISTMAS ADVERT HERE
And to read the whole story of Snapper, you can buy John Lewis Christmas Advert 2023 'Snapper – The Perfect Christmas Tree' Kids' Book for £9.99.
SHOP THE JOHN LEWIS SNAPPER CHRISTMAS ADVERT HERE
Just like the 2023 John Lewis Advert, you can also have your very own Snapper Plant and even bauble for your Christmas Tree.
Want to visit Snapper? In a first for John Lewis and Kew Gardens, Snapper will be part of the iconic Christmas at Kew light trail. The event has become a new tradition for many families since it launched and this is the first time there has been a brand partner integrated with the installations. 
Right, we NEED a Snapper in our home this Christmas!