It's finally here, the John Lewis Christmas advert with Snapper, the perfect tree, and celebrates traditions old and new. Watch the FULL advert below:
The start of the advert follows on from the 10-second teaster and sees a young boy who is shopping at a vintage style market where he finds a 'Grow Your Own Tree' and asks his Gran his he can buy it. Taking it home and planting the seed, the young boy grows the tree until a rather untraditional tree emerges and is a Venus Flytrap named Snapper, who kind of reminds us of the Whomping Willow from Harry Potter.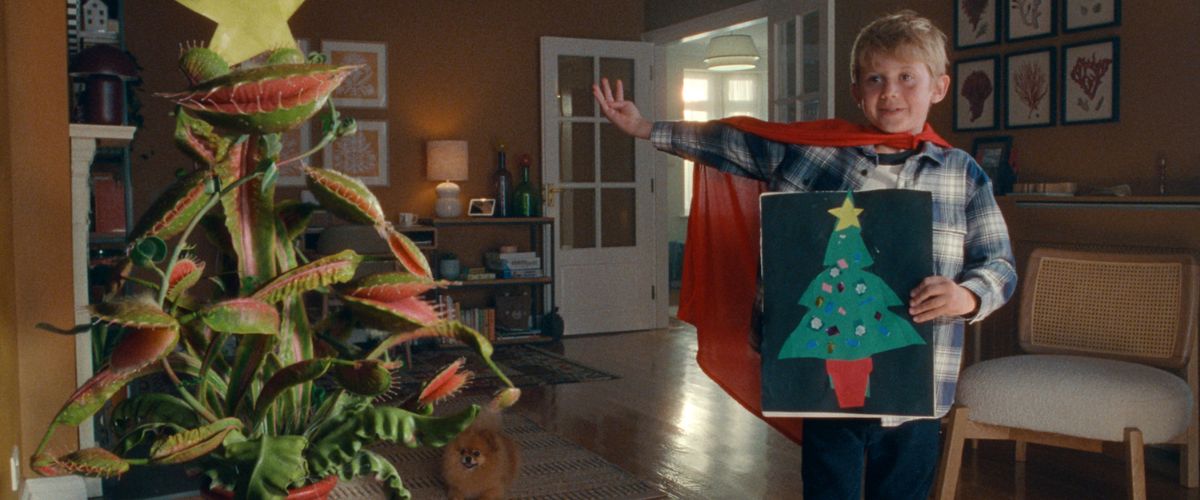 John Lewis & Partners: SHOP SNAPPER
Snapper begins to grow and has its own playful personality and wants to join in all the fun of Christmas.
Snapper quickly grows too big for the living room and begins unintentionally eating and breaking some of the Christmas decorations and is taken outside, with the young boy is disappointed as Snapper watches longingly through the window from the outside but, Snapper, the perfect tree is embraced back into the family who gives out presents with such excitement that the family finds new joy in gathering around their uncoventional 'Christmas Tree'.
Charlotte Lock, Customer Director for John Lewis, explains: "We are a nation that loves the traditions of Christmas – from classic traditions like pantos and putting up the tree to evolving new ones like crafting our own presents and Zoom get-togethers. Many of us have our own unique festive traditions and that makes them even more special.
"The film celebrates themes of family and evolving traditions and shows that a 'perfect' Christmas is finding joy together with loved ones, whatever your traditions"
The new John Lewis Christmas advert features music by legendary Tenor Andrea Bocelli who performs a some called 'Festa' which means 'celebration' and is written and produced by Le Feste Antonacci specifically for the John Lewis advert.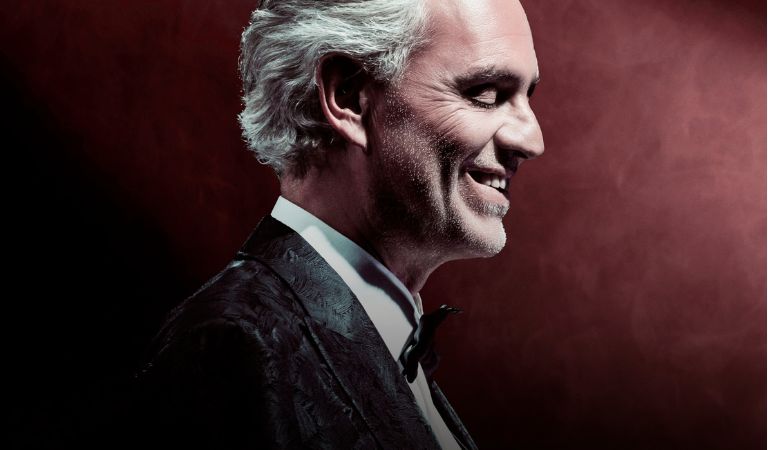 Maestro Bocelli said: "I am delighted to take part in this wonderful and unique tradition of Christmas storytelling. It is very special for me given the great support this will bring to both the John Lewis and Andrea Bocelli foundations. Joy to all of your worlds this Christmas!"
The soundtrack will be released in a longer form as a charity single with a proportion of the proceeds from the sale of the single going to the John Lewis Partnership's Building Happier Futures charities, which help care for experienced young people and families in need.
Sarah Jenkins, Managing Director, Saatchi & Saatchi says, "It's an extraordinary privilege to be working with the John Lewis Partnership, and it's particularly magical to be launching a campaign that celebrates all of the traditions – both eternal and evolving – that make Christmas so special to the nation. The race to be the number one Christmas ad brings extra festive spice and is such a brilliant embodiment of the skills and smarts of the UK's incredible creative industries. We're raising a glass to all."
This year's ad will have a wide range of Snapper products available in all John Lewis shops, johnlewis.com, and Waitrose.
Last year's John Lewis Christmas advert which was released on Novemeber 10th raised the awareness of children in care and demonstrates the power of kindness with The Beginner.