Tesco has revealed its brand new Christmas range for 2021 and it is jam-packed with festive treats. Take a look at some of the highlights of the new tasty offerings below.
This year Tesco has made sure there is plenty to choose from whether you're having the whole family around or just a few. From a tasty 3D Giant Christmas Tree Stuffing with Crunchy Herb Topping, Free From Caramel Smash Bauble or a tasty Speculoos Profiterole Gateau, there's a tasty treat for everyone.
PARTY
If it's a real pop of colour your after with your guests then these Tesco Finest Rainbow Gyoza Selection are ideal, filled with vegetables, prawns and chicken these will impress and stand out. They will be £4.
If your looking for a little sweet and savoury together then these Tesco Finest Buttermilk Pancakes and Bacon will be straight in your trolley. There are 10 buttermilk pancakes topped with melted butter and rashers of streaky British maple bacon and costs just £5.
Add these tasty Tesco Pork & Bacon Pastry Swirls and your guest will love them. 10 golden puff pastry swirls are all generously filled with seasoned pork and bacon and will cost £3.
For a plant-based option, there will be tasty Mini Not-Dogs & Burgers, Wicked Kitchen Mini Mac Party Pots and Tesco Plant Chef Cauliflower & Broccoli Gratin.
MAIN EVENT
This year Tesco has tried to make Christmas as easy as possible and has even made a Christmas dinner for two and there is a vegan option available where inside you will find everything you need for a full delicious festive feast for two and will cost £35.
Looking for something to really wow your guests? Why not add this 3D Giant Xmas Tree Stuffing with Crunch Herb Topping? This Christmas tree-shaped pork has plum, date and brandy stuffing garnished with a herby crumb and cranberry hearts and will be priced at just £5.
For fish fans, there will be a beautiful Tesco Finest Christmas Tree Scottish Salmon Wellington. The Scottish Salmon will be encased in puff pasty lattice with a white wine and lemon sauce filling and will be around £14.
Making a return for the second year in a row is Wicked Kitchen No-Turkey Roast Crown which was a favourite for those looking for a plant based option for the Christmas dinner table. Made with Soy and wheat protein, this 'No-Turkey' crown will be topped with a sage and onion stuffing and will be £5.
DESSERT
Of course, no meal would be complete with out a delicious dessert and Tesco have pulled out all of stops.
Tesco Finest Triple Belgian Chocolate Celebration Cheesecake has Belgian white chocolate, topped with chocolate ganache, chocolate truffles and treats.
Christmas wouldn't be the same without a scrumptious Christmas pudding and this Black Forest Christmas Pudding will not disappoint. Packed with fruits, chocolate chunks and glacé cherries, this would be a real showstopper.
Add in this Speculoos Profiterole Gateau which is a delicious Speculoos-flavoured sponge topped with profiteroles, speculoos sauce and crushed biscuits.
For a plant-based option, there are three delicious options to choose from including Wicked Kitchen Chocolate & Salted Caramel Cake, Wicked Kitchen Spiced Rum Christmas Pudding and our highlight, a decadent Belgian Chocolate & Salted Caramel Log by Wicked Kitchen.
CHEESE
Still feeling a little peckish after dinner? Then why not make up a beautiful selection of cheese. Tesco has put together some of its Finest Cheese all presented on a Slate Board for just £10. In the range will also be a Baking Brie topped with festive fruits, walnuts, and a brandy glaze, and for a plant-based option, why not try this tasty Wicked Kitchen Smoked Mature Cheddar Alternative & White Wine Bake.
FREE FROM
Tesco has catered for everyone this year and the festive Free-From range delivers some real tasty treats including this Tesco Free From Caramel Flavour Choc Smash Bauble which inside is filled with white and milk chocolate buttons. Tesco Finest Free From Christmas Pudding which is a matured Christmas pudding with brandy-soaked cherries and infused with cider and Courvoisier® VS Cognac.
DRINKS
Fancy a little tipple to two with your Christmas dinner? Tesco has a wide range of delicious wines including Tesco Finest Côtes de Provence Rosé, Tesco Finest Margaux, Tesco Finest West Australian Chardonnay and this delicious Tesco Finest Gingerbread Latte Cream Liqueur which is an Irish cream with notes of gingerbread throughout.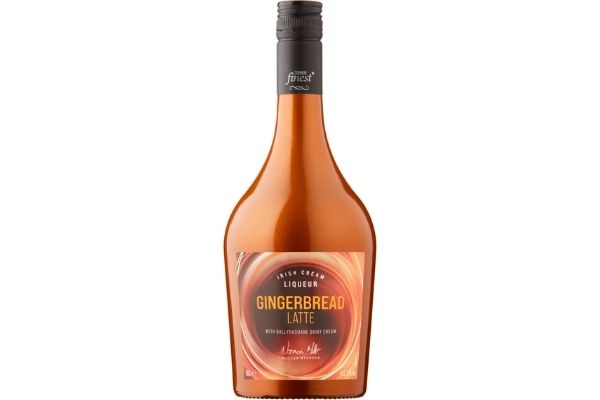 These are just a few highlights from the new Tesco Christmas range, last year Tesco released a stunning Christmas food range and this year does not disappoint!
(All image credit: Tesco)