Captain Morgan has just gone all festive as it launches a brand new Gingerbread rum in time for Christmas and it'll cost just £12!
Get ready for a spicy Christmas.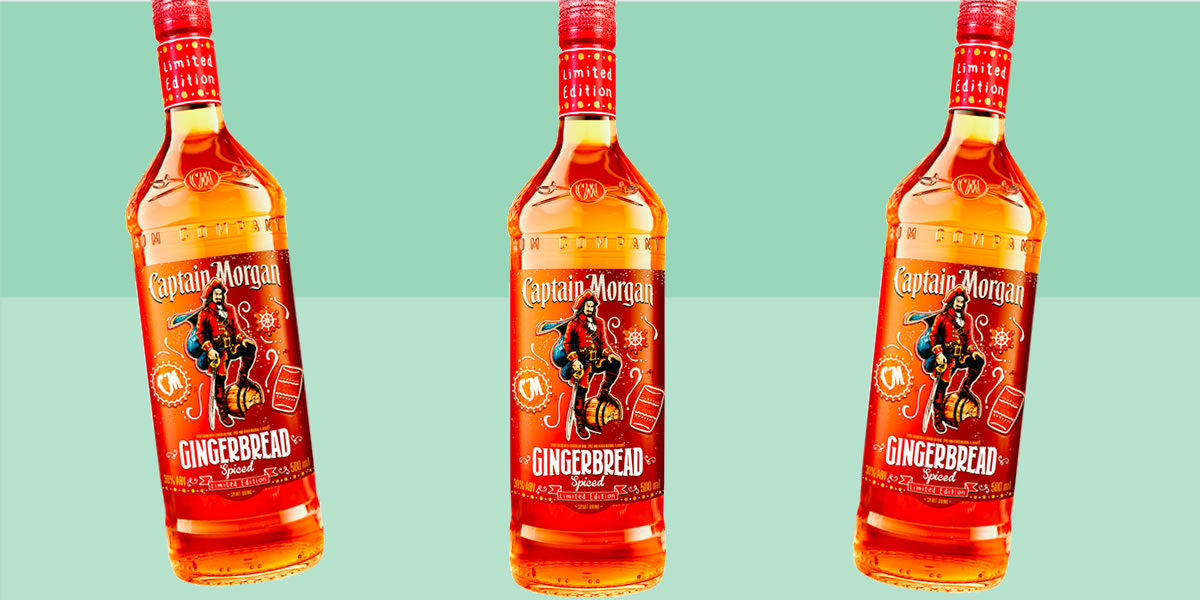 Just when we thought the M&S snowglobe gin was one of the most festive drinks to arrive this Christmas, Captain Morgans take hold of the wheel and steer us into another direction as it launches a limited edition gingerbread rum – exclusive to Asda.
We earn a commission for products purchase through some links in this article.
SHOP GINGERBREAD CAPTAIN MORGANS:ASDA
If the pirates are right and rum boost morale, then we're heading for a bottle of Captain Morgans Gingerbread to keep our spirits bolstered this festive season.
The limited edition drink is best served with warm or cold apple juice, perfect for warming the cockles this autumn.
(We earn a commission for products purchased through some of the links in this article)
So forget the eggnog and mulled wine as this game-changer is guaranteed to spark festive nostalgia in drinkers with tasting notes of – you've guessed it – gingerbread biscuits.
Exclusively in Asda stores nationwide from today* and in selected Green King pubs** from 21st October, this will cost £12.
As the saying goes, "May your anchor be tight, your cork be loose, your rum be spiced, and your compass be true." this Christmas!