Ricky Gervais is back on our screens with the second series of his Netflix original series, After Life, however fans are already calling for a Christmas special.
Fingers crossed!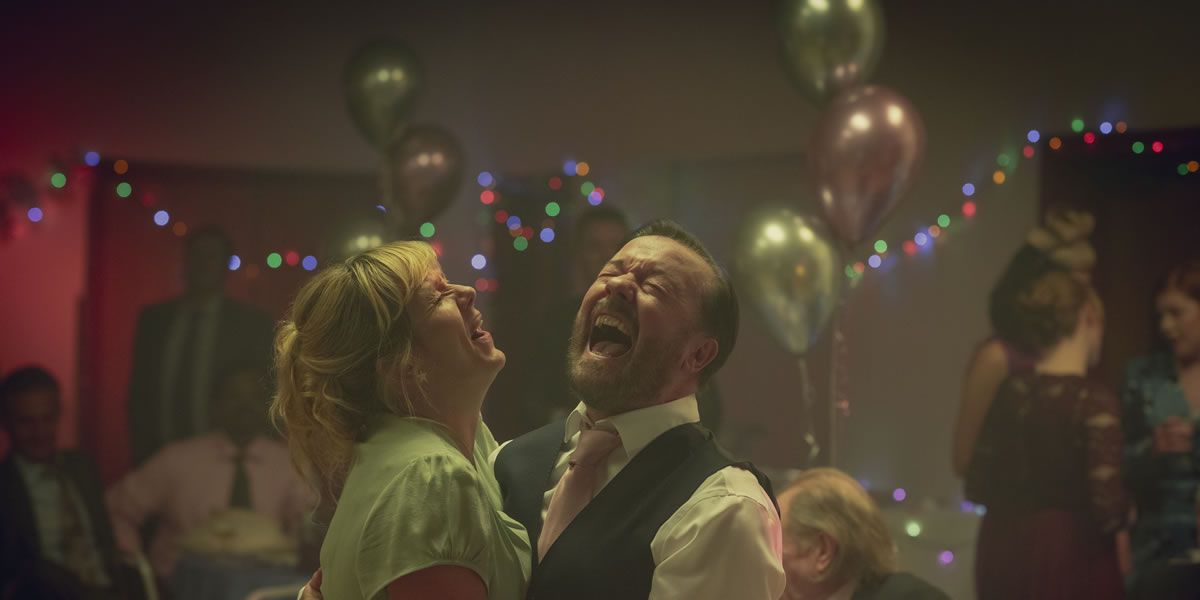 That's right, series two has only just started airing but fans across social media are already demanding a Christmas special, and we're also crossing our fingers.
Across Twitter, dedicated enthusiasts of the Netflix series are pleading with Ricky for a Christmas episode and perhaps even a movie? One said:
Yes, Christmas special please. Maybe a movie later. But no season 3. Go out on a high dude. #afterlife #theoffice #extras #derek

— Tom (@Mries13) April 29, 2020
It seems the fans' pleas for a Christmas special may have been answered as The Sun reveal that Gervais is in talks with Netflix for a festive special of the hit show.
Right, at the end of series one (turn away now if you haven't watched yet) Tony finally realises his friends and family care for him and have been doing their very best to try and help him through his bereavement, even though some that are very close to him were having their own problem.
In season two, we see Tony still struggling with the grief for his wife, although trying to become a better friend to those around him, however with the threat of the local newspaper being shut down how will they all cope?…
In the Christmas special (if it goes ahead) could we see Tony having his first Christmas with friends and family? Come on Gervais we really want this too! However, he did just confirm Season 3!!
Because so many of you watched #AfterLife2 so quickly and made it Number 1 again, the nice people at @Netflix have suggested that I get off my fat arse and do another season. This is all your fault. pic.twitter.com/NDD2gGnFXx

— Ricky Gervais (@rickygervais) May 6, 2020
Woop Woop!