Asda has revealed its 2018 Christmas food range including Extra Special Turkey Parcel, Vegan cheeseboard and Gingerbread Gin Liqueur.
Pass us a glass!
We earn a commission for products purchase through some links in this article.
Asda has created a extra special line-up for its 2018 festive food offerings to ensure everyone sitting down for the feast of the year will feel satisfied.
With a blend of new and traditional ideas, stuffing your face wont be hard to do. So what can you expect to see in store later in the year?
We've got the low-down below.
The Main Event
Christmas is all about show-stopping WOW moments when it comes to food and although Asda won't be short of the usual traditional turkeys, you will also be able to pick up Extra Special Turkey Parcel with Spiced Apricot Stuffing and Maple & Clementine Glaze, Beef Rump Heart with Sea Salt and Trio of Pepper Coating and its Stuffed Pork Rib Roast.
And for veggies, get your knife and fork poised and at the ready as you munch on Extra Special Mushroom and Chestnut Nut Roast with Cranberry Star Butter (Vegan).
Desserts
OK so who doesn't love to indulge when Christmas comes around, we know we certainly do! and instead of your usual raising filled puddings, Asda have came up with a host of delicious ideas, personally we've got our eye on the Extra Special Yule Log Tree Stump.
Gluten-free and/or vegan, then good news as you can get your chops around Free From Chocolate and Raspberry Dome and Vegan Chocolate Caramel Pots which are topped with gold iridescent glitter, who needs a spoon?.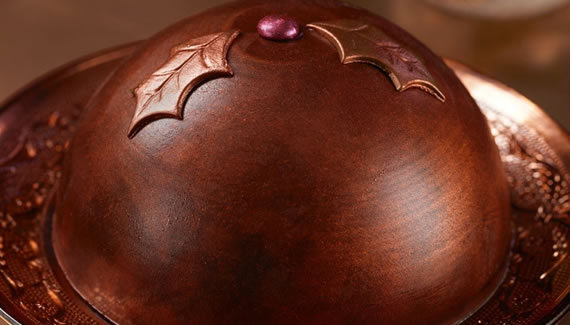 Sweets, Treats and Drinks
What's Christmas without the obligatory mince pies, hot chocolates and specialized liquer! Indulge in Asda's Extra Special Mince Pies and wash down with a cheeky Gingerbread Gin Liqueur or for those looking for a real winter warmer it's Salted Caramel Drinking Chocolate.
The Cheese Board
Your table wouldn't be complete without the cheeseboard – its a Xmas staple! You can enjoy a flavoursome collection as Asda launch its vegan range which includes mature-cheddar and Garlic and Chive alternatives.
For non-vegans the Triple Crème Blue and Cabra al Vino (made with goats milk and bathed in red wine to give it a festive look) will be ones you wont want to share.
Boxing-Day treats
The big day is done and the left-overs just wont cut it, you can choose from new and exciting creations to brighten up your Boxing Day dinner. From the Ultimate Pig in Blanket which serves up to 10 people to the Vegan Parsnip, Chestnut & Sage Pate your day will go off with a bang.
We can't wait until we put on a luxurious spread this Christmas.
Shop Asda groceries, HERE.
(All image credit: Asda)