Get ready to take a look back at some of the best moments from Michael McIntyre's Big Show as BBC One announce: Michael McIntyre Big Laughs, which may even include clips from previous Christmas specials.
Let the extravaganza begin!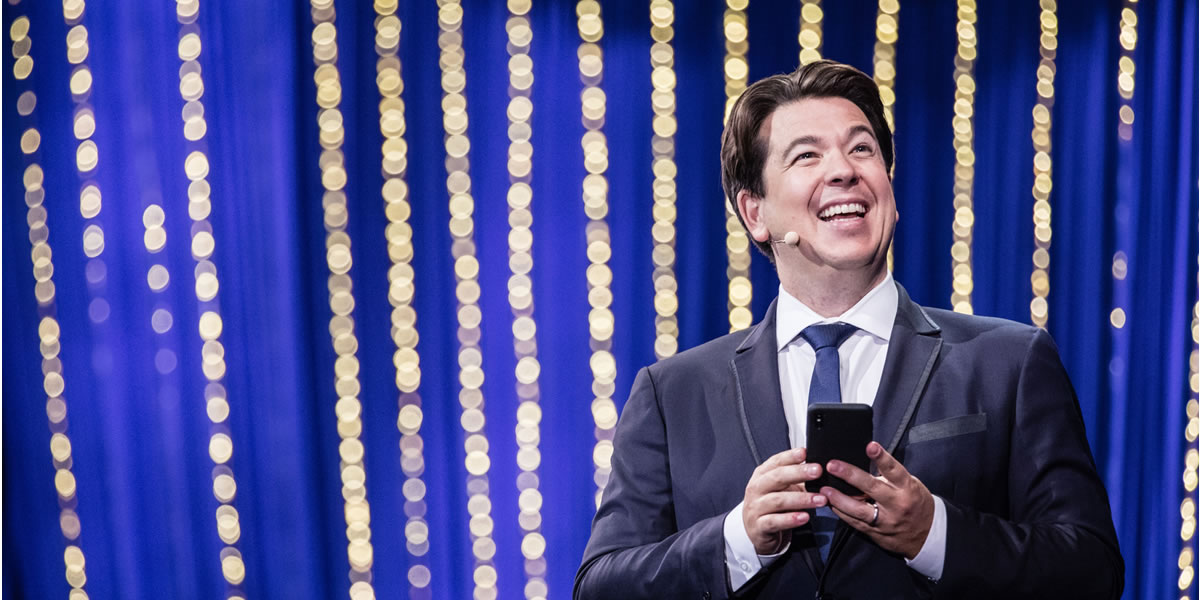 From hilarious 'Send to All's' to the Midnight Gameshow, funny man, Michael McIntyre will be back on BBC One with a four-part series revisiting the most memorable surprises and pranks from his Big Show, and we can't wait to watch.
Highlights will include Send to All's from Danny Dyer and Holly Willoughby plus, if like us you were left with sore ribs from laughing at the surprise on Judge Rinder's face when he was woken from his sleep, then get ready for a double dose as BBC One has said this will also be included in the clips.
Michael McIntyre says: "I hope people enjoy watching the best bits from the last five series of the Big Show. Although there are many hilarious Send To Alls and surprises, my favourite part was seeing my hair when it was cut professionally, before my wife took over!"
We're sure the show will include best bits from its Christmas specials, who wouldn't want to relive 2018's festive special with Chris Kamara playing Send to All, and last year's Strictly Scrooge Craig Revel Horwood in a special Christmassy Midnight Gameshow?
Set to air in the Summer we can't wait for a good old belly laugh especially in times like these.