Animagic Woofles My Playful Pup is the cute little animal that your kids are going to fall in love with this Christmas. We were kindly sent this to review, below are our thoughts on Woofles.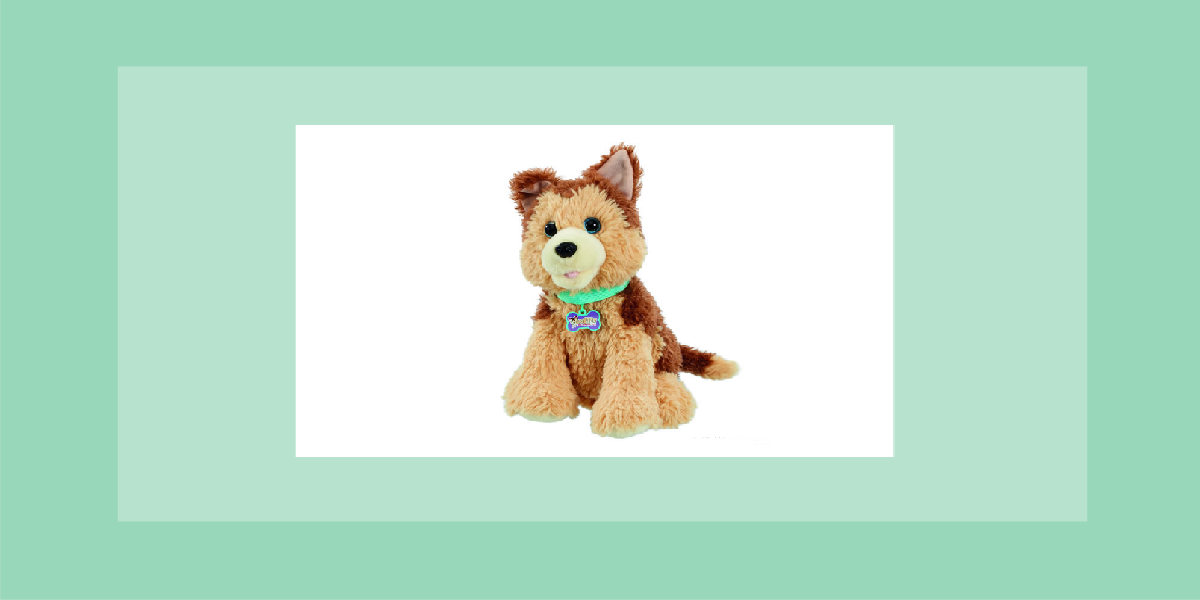 Mandy from our team jumped at the chance to review Woofles, she said: "When I first saw Animagic Woofles in his box I just knew that I needed to meet him. As I took him out, I switched him on, as batteries were included and I could then feel just how soft his brown fur was, he even had a cute light blue collar with his name on it – just like a real puppy.
We earn a commission for products purchase through some links in this article.
BUY WOOFLES: AMAZON
Switching on was really simple and fast as all I had to do was remove the Velcro from underneath Woofles and flick the switch to the on position. Once done, he instantly started to make some barking noises.
Woofles really is the most realistic pup you've ever seen. He responds to touch and sound and at a gentle pat on the head he starts to move his head and make "Woof" noises. Kids will love talking to Woofles and he'll respond, as he'd been good a good boy I gave him his bone and was rewarded with even more life like movements and sounds.
After 2 minutes of inactivity I simply patted Animagic Woofles Pup on the head and he gave a playful puppy sound to let me know that he was awake again. Overall I thought Woofles was the sweetest little puppy and can see how kids would love him!."
Animagic Woofles My Playful Pup is suitable for ages three years and up and does not require any batteries as these come included. Woofles costs around £29.99 from Amazon UK
Watch our review of Animagic Woofles My Playful Pup below:
Would you buy Animagic Woofles this Christmas? Let us know below or share using the social media icon buttons below.
Please note that this post contains affiliate links but this does not affect your browsing or shopping experience.