Smooth wrinkles, feel nourished and see the illuminating results with Decléor Infinite Lift Lavender Fine and Infinite Body Hydration sets this Christmas. We were kindly sent these so we've tried & tested each so we can share our results below.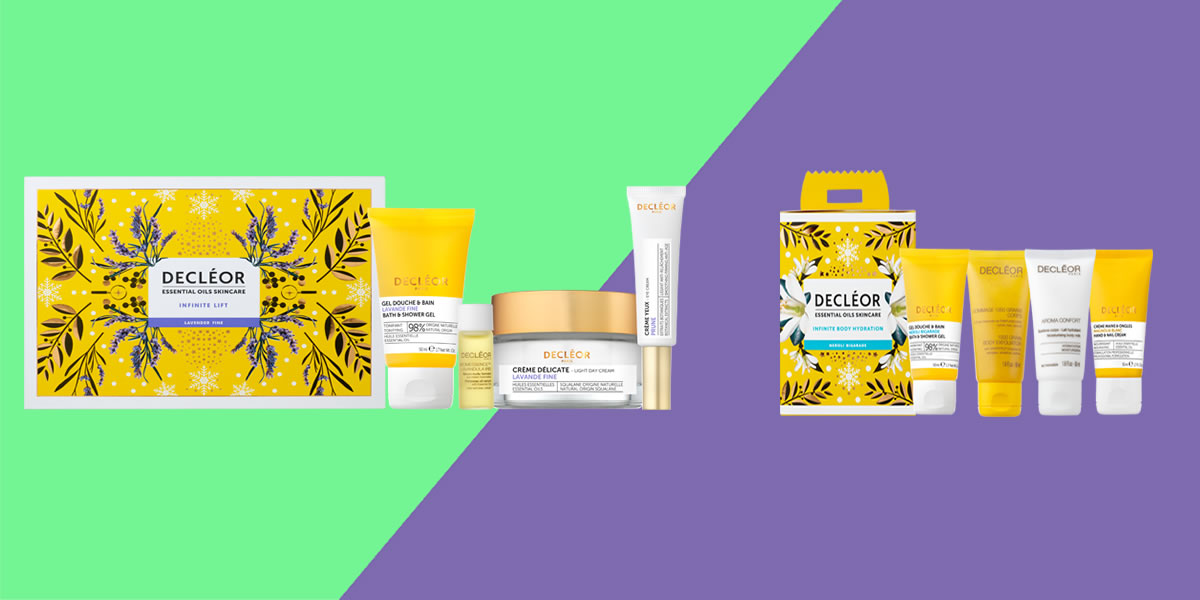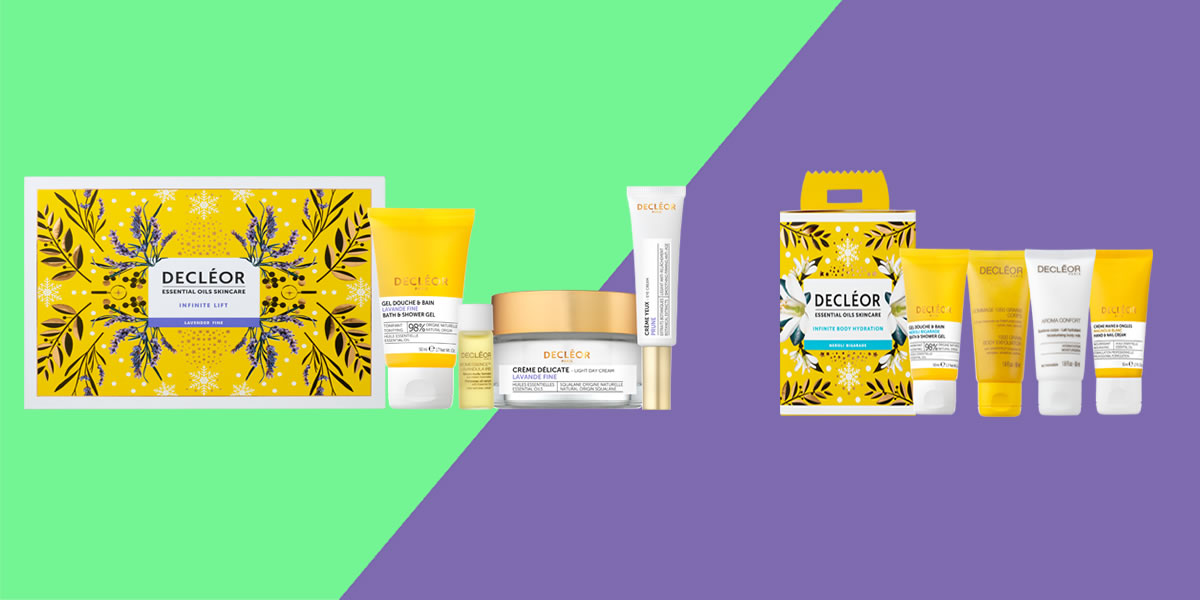 Finding a routine on those busy mornings where you're scrambling around looking for all your skincare essentials can be time consuming and because of this you may skip certain steps. With Decléor Infinite Lift Lavender Fine gift set it has everything you need all in one handy box to ensure you've gave your face the ultimate morning wake-up.
Here Elaine share's her thoughts on both products: "I've used plenty of wrinkle-free creams and serums in the past and yes some do work, some I didn't use all the time because they were either too strong smelling or too bulky to fit inside my wash bag, however I have been testing Decléor Lavender Essentials Oils skincare Day set and so far I'm extremely pleased with each product and the results.
As always with Decléor the packaging is stunning, and everything securely fits inside the box, so no falling out when you slide to open. Each product is the ideal size for your beauty bag, perfect for when staying at friends over the festive period. The Bath & Shower Gel is refreshing and has spicy notes and when using has gel-to-foam texture. After using my skin was left feeling refreshed and soft due to the Aloe Vera. The day cream had a light texture and didn't feel heavy on my face plus a bonus you won't be sneezing due to over powering scents as this has a light perfume.
The essential oil serum was one of my favourites and I'm honestly going to buy a full sized bottle as wasn't greasy, didn't stick and absorbed really quick and I could really see results after using for a week as my skin certainly felt firmer and smoother. The eye cream had a slight cooling sensation which then left them less puffy and with fewer wrinkles. Overall this set should certainly make its way under your tree or as a very thoughtful gift to a relative or friend."
You can purchase here for £80.00 here at Decléor official website.
Next up, Decléor Essential Oil Skincare Infinite Body Hydration, there are four body essentials in this box:
Neroli Bigarade Bath & Shower Gel 50ml
White Magnolia Hand & Nail Cream 50ml
Aroma Comfort Moisturising Body Milk 50ml
1000 Grains Body Exfoliator 50ml
I fell in love with the design and shape, it even has a little handle to hold. Slide the flap open to reveal the contents and you will see each product has its very own casing. The hand cream had a strong smell of magnolia and did not stick, plus I didn't feel like my hands were slippy for ages either. My favourite from this collection was the Body Exfoliator, this has little grains and smells divine, slightly like a tangerine mixed with mango, it rubbed into my skin so easily and left me feeling smooth and soft.
Both of these gift sets are without a doubt some of the nicest products I've used and the results are more or less instant. I would likely buy one or two full sized items from the collections however this would have to be on a special occasion as they are a little pricey".
You can purchase Essential Oil Skincare Infinite Body Hydration set for £19 here at Decléor official website.
Christmas has just got a whole lot more smoother.