Fans of the hilariously funny 'All Round To Mrs Brown's' rejoice as it will be back on our screens this Saturday BUT no Christmas special has been confirmed as of yet!
Let the shenanigans begin.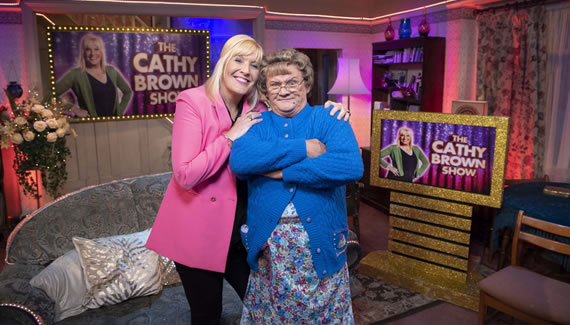 The nations favourite mammy, Agnes Brown will be back on our screens Saturday 19th May at 9.20pm for one hour. Expect to see more famous faces on The Cathy Brown Show including Danny Dyer and Kate Humble who will also be joined by their own mammies for close to the wind interviews which will leave us howling at our TV Screens.
What's more, everyone's favourite family will once again be joined by Chef Aly, hear live music from Foley's pub and try to understand Winnie's explanations to the bizarre dilemmas sent in by the audience.
As for a Christmas special, our toes, finger and ears (if possible) are all crossed, however this would be a first for the show as it normally only has festive episodes for its original 'Mrs Browns Boys' series which Brendan O'Carroll has recently confirmed.
Season two will have six one hour episodes starting on BBC One Saturday 19th May at 9.20pm.
We're sure Mrs Claus deserves a seat on the couch!