Planning on trying something a little different this year? Our Christmas trends guide has got you covered as we hear from the experts.
Christmas time is all about beautiful decorations, bursts of colour and of course making you feel cosy, after all, the festive season is the one time of the year most of us go all out. Our trends guide will give you an insight as to what will be popular for gifts, colours and themes for your home and much more.
So let's hear from the experts below:
Kate from Madison and Mayfair says: "There is a variety of Christmas trends this year ranging from the classic farmhouse Christmas look, which would tend to include such things as wreaths, natural Christmas trees and a touch of gold dust alongside hand-woven wicker tree skirts as they are traditional, natural and bang on trend.
However, there is also the option of a classic Christmas which would include items such as red ribbons, gold tinsel and of course a cosy throw that is perfect for that Christmas day film. Whilst talking about cosy, Natural colours in the range of browns and greens, together with soft neutrals, are matched with wood, bark, and raw metals. Sheepskins and white flurry textiles complete the cozy feel of this look.'
Alexander James Interior Design says: "Bold and bright with tassels galore. More is more is one trend but also we are all about sustainability this year so expect lots of vintage, homemade and locally sourced craft items too."
Pippa, Christmas party planning specialist at Fizzbox told us: "Christmas Opulence – You can't go wrong with traditional festive décor, but why not make it that bit more decadent this year by adding some sparkle and incorporating red and gold accents? Opt for metallic baubles in glittery gold and champagne to add a touch of glamour, using the red to add a pop of richness.
Make sure your wrapping paper matches this gorgeous colour scheme too to keep with the theme. Also, consider styling with rich, luxury fabrics, such as velvet, satin or silk. These materials can be used for anything and everything from pillows and curtains to table runners. As for table settings, we'd recommend a beautiful centrepiece, fine china and crystal glassware."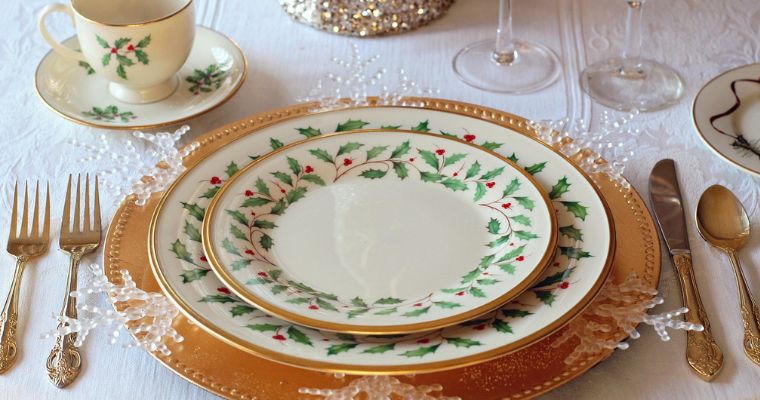 I see a definite swing towards gifts that give back. People want value for money, and as conscious consumers, they're keen to see some of that hard earned cash going to good causes. There are loads of websites out there that cater to this growing market, we're not just talking about charity shops here. You can now spend your cash and choose which charities or organisations will benefit from your purchase, which is a win-win for everyone says former BBC Journalist and current owner of eco gift website Boostology Martin Gerhard.
Ryan McDonough at Myjobquote.co.uk says: "With the cost of the living crisis affecting homeowners all over the country, we can expect to see an increase in homemade decorations and craft decorations this year.
In addition, homeowners will be looking to add a bit of glitz and glamour to their homes for the festive period. With this, luxury metallics are expected to be a major trend this year. Jewel tones and luxury embellishments with metallic shades such as bronze, gold, and champagne will reign supreme this year.
Rustic trends in homes are increasing in popularity. With this, we'll likely see the return of the farmhouse Christmas trend. This trend features things like vintage ornaments, red berries, flocked trees, and pine cones."
Home and lifestyle product website, Ivylinegb, said its new collection (which you can have a sneaky peek here at) has a mistletoe design theme running through it and many items which perfectly meet the Scandi-chic trend that is so popular at Christmas. Other items have more folklore feel to them, such as the velvet tree skirts, and these tap into the 'Folklore Floral' trend the brand is already seeing emerge.
James Mellan-Matulewicz, Creative Director of Bobbi Beck said "Sustainable decor is being adopted this Christmas," Switching out plastic for more natural materials such as recycled wood, organic cotton and even biodegradable ornaments can make all the difference to your home and the environment."
It creates a cosy and welcoming space which is what Christmas is all about.
Crafted homewares are perfect for Christmas. Creating your own Christmas crackers is a lovely way to save money and get the kids involved as a fun activity."
There we have it! the full Christmas Trends 2023 breakdown by the experts, now it's just time for us to start shopping!
Don't forget Prime Day begins on 11th July, fingers are crossed we can grab some early festive deals.