Bring the magic home this Christmas with the Harry Potter® Magical Infinity Advent Calendar, which is set to top wish lists across the UK.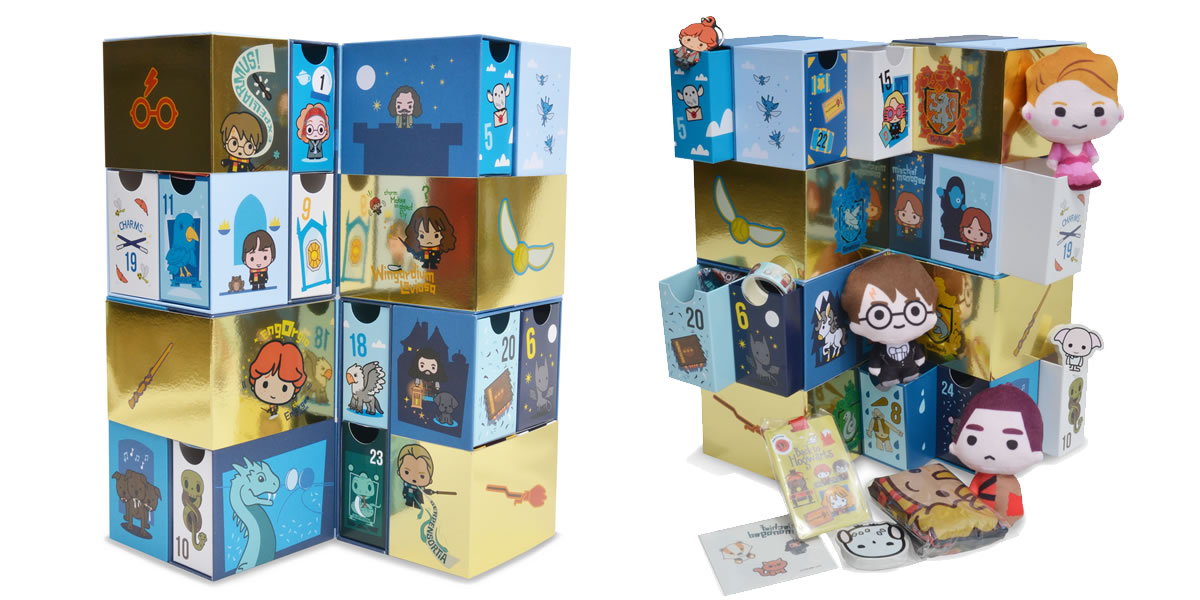 Remove the protected sleeve to reveal a mural of Hogwarts silhouetted in gold, turn the box through 180 degrees and you will get your first sight of the numbered boxes to open. Can't find box number 1? If it isn't immediately visible you will have to use some magic to find it… Rotate the two columns once, twice or even upto four times to reveal where all the numbered boxes are.
We earn a commission for products purchase through some links in this article.
Hamleys, £69.99 BUY NOW
On the correct day in December, open the boxes to reveal a selection of Harry Potter® goodies. From collectible plushies, to stickers, key rings, pin badges and even a reusable shopping bag, there's something for every Harry Potter® fan.
Every item in the Harry Potter® Magical Infinity Advent calendar isn't available for sale elsewhere and is unique to the advent calendar.
Nathaniel Southworth, Owner [email protected] Ltd, said, "Everyone knows magic items are limited and we are trying to be clear to all parties. Buy now because we cannot get anymore ahead of Christmas so once this is sold out from us it really is gone until next year – the whole contents will change for 2020 – it is for Harry Potter fans to cherish & enjoy!"
The Harry Potter® Magical Infinity Advent calendar, which will be available to buy from September, will cost £69.99 and will be available to buy from Hamleys.