Are you ready to take on the biggest and smallest challenges this Christmas? With Taskmaster The Board Game its time to find out.
We were kindly sent the board game which we chose to review, and all thoughts are our own. Affiliate links have also been used.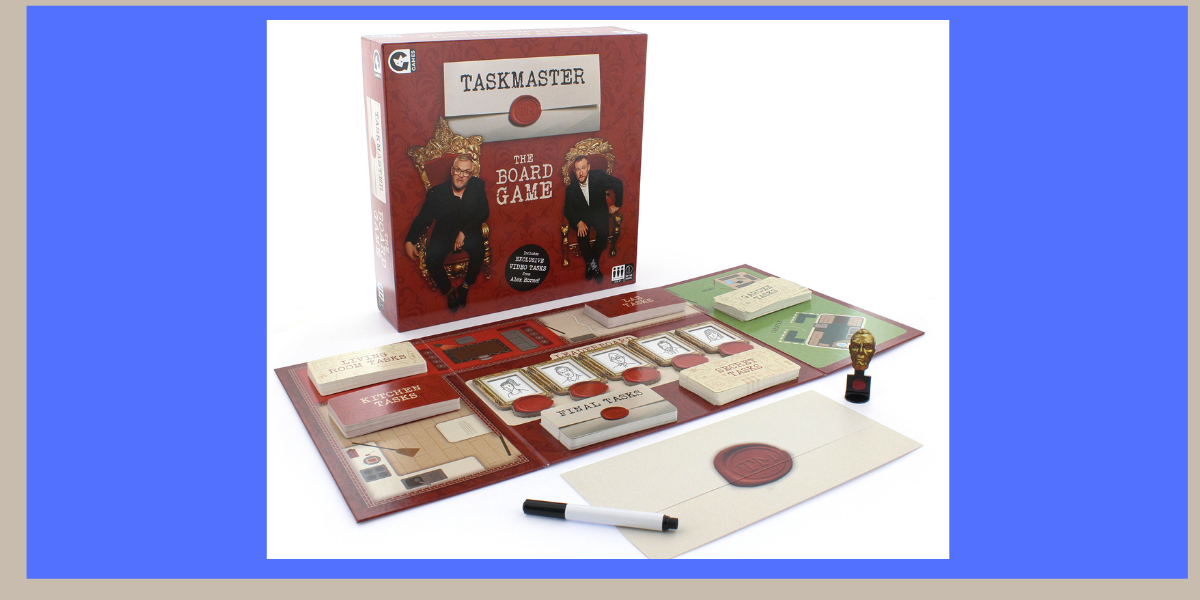 Here Elaine share her thoughts "According to the side of the box, the Ginger Fox Taskmaster Board Game is a game of extraordinary tasks for ordinary people and I for one wouldn't question it for a minute!
Loads of side splitting laughs as Greg Davies and Alex Horne take it in turns to take on the role of Taskmaster.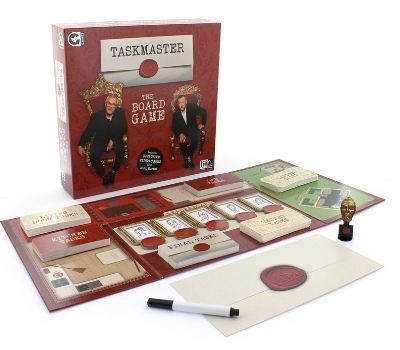 Suitable for 3-5 players, aged 8 and over, Taskmaster takes around 30 – 45 minutes to complete and costs £19.99 which I thought ticked all boxes as it's not too long to play and it won't break the bank. Inside the box you'll find a Game board, rules sheet, scoreboard playing pieces, wipe-clean pen, Taskmaster trophy and 200 task cards, including video tasks from Alex Horne himself.
The aim of the game is to complete a series of hilarious tasks, whoever wins the most tasks will become the Taskmaster Champion. Myself and the team were ready to go.
Firstly, fun and laughter was had throughout every task, we liked that fact everyone joins in with each task so you are not sat around waiting for your turn for ages. One of the tasks, which I have to add turned the kitchen upside down was to make the smallest sandwich in 5 minutes! Overall I'll definately be bringing this out (if) we're allowed friends over the festive period."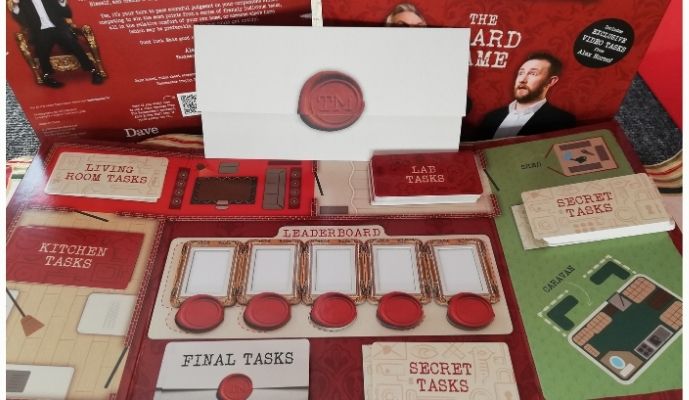 Taskmaster the Board Game is available at Argos for £20.