UnderTheChristmasTree has just been awarded the top Christmas blog in the UK by Feedspot.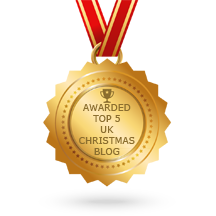 The decision was made by a selected panel and we couldn't be more excited!
A HUGE thank you to everyone who decided to award us with this and to everyone who visits our website, social media and our newsletters.