With seven strong and distinctive themes, John Lewis & Partners Christmas buyer, Dan Cooper shares with us all about this years collection and why it's his favourite yet.
P.S – Dan's already preparing for John Lewis 2020 Christmas!
We earn a commission for products purchased through some of the links in this article.
SHOP JOHN LEWIS & PARTNERS CHRISTMAS SHOP: SHOP NOW
Hi Dan, great to be back in touch again for our third year running, how has the build-up to Christmas 2019 been for you?
2019 has been a very exciting year and I am more proud of this year's collections than any other. Each of our seven themes is very strong and distinctive.
How were this year's themes decided?
The inspiration for our decorations comes from talking to our customers and Partners about how they celebrate Christmas. Delving into the detail about the traditions, hobbies and interests which make Christmas special for each household reveals that no two celebrations are the same. Through our research, we have curated seven collections which embrace traditional, playful and mindful Christmas themes. Whilst some of us enjoy the time-honoured rituals of Christmas, others prefer to party or retreat to the potting shed for some peace and quiet.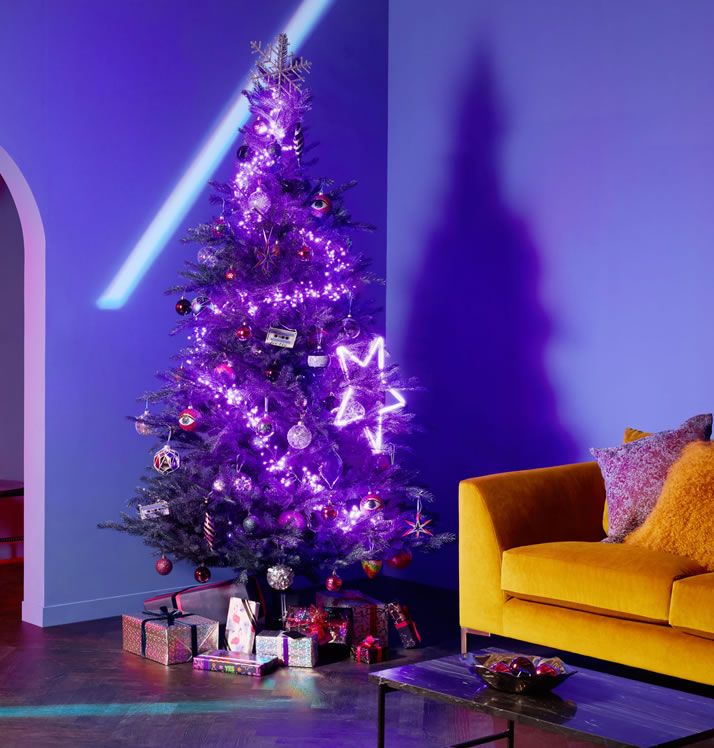 You've said your favourite is Garden Retreat, why is this and which decoration is your favourite?
I have been buying our Christmas decorations for six years and have always wanted to create this collection because outside of work gardening is my passion. My favourite bauble is the beautiful 'Garden White Painted Bee' bauble.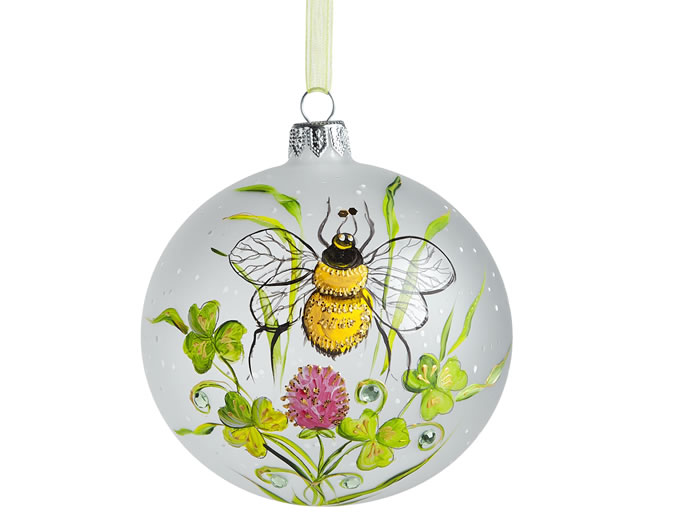 In these Eco-aware times, how are John Lewis adapting its Christmas Range?
This year we have cut down the use of plastic glitter by two thirds on single use items such as wrapping paper, tags and crackers and have pledged to not use any on our own brand single-use items next Christmas.
How has your personal Christmas style evolved over the years?
Every year I build on my collections, by adding decorations from my favourite themes, so this year it will be items from our 'Garden Retreat' collection.
Are you working on next Christmas yet?
Yes, I've already been on several buying trips as we work 18 months in advance.
As always Dan, we're going to push – any clues about this years JL ad – we'll ensure you're on Santas nice list if you share?
I wouldn't want to tarnish my reputation for being good at keeping secrets but each year I'm very excited to see it.
As stated by John Lewis, no two families celebrate Christmas the same way, so we want to know – how do you celebrate yours?
I am so busy in the run up to Christmas that for me the perfect Christmas Day means not having any plans at all. I love having friends and family over but enjoy the freedom of not having to do anything at a set time.
SHOP NOW John Lewis Christmas offers and the new collections.
So what have we learned? well, John Lewis & Partners have vowed to be glitter-free by Christmas 2020, next year's advert is already in the works, Garden Retreat is one of Dan's favourite themes from this year's collections and like last years rainbow Christmas tree JL has a huge offer of unique decorations.
A huge thank-you to Dan Cooper, Partner & Buyer, Christmas, and Experiences for sharing with us and our festive friends.