No matter what time of year it is, we all enjoy listening to our favourite music. So when Marley kindly sent us the Positive Vibration Headphones to review, Mandy from our team couldn't wait to give them a try.
Mandy said: "Like everyone, I do enjoy listening to my favourite music whether it's a playlist I've created or just listening to the radio, there's always something I want to hear. When Marley Positive Vibration Headphones arrived in the office, I was really keen to give these a try as it stated these have Hybrid Active Noise Cancelation, quick charge and a massive 32-hour playback with ANC off and 26 hours with ANC on.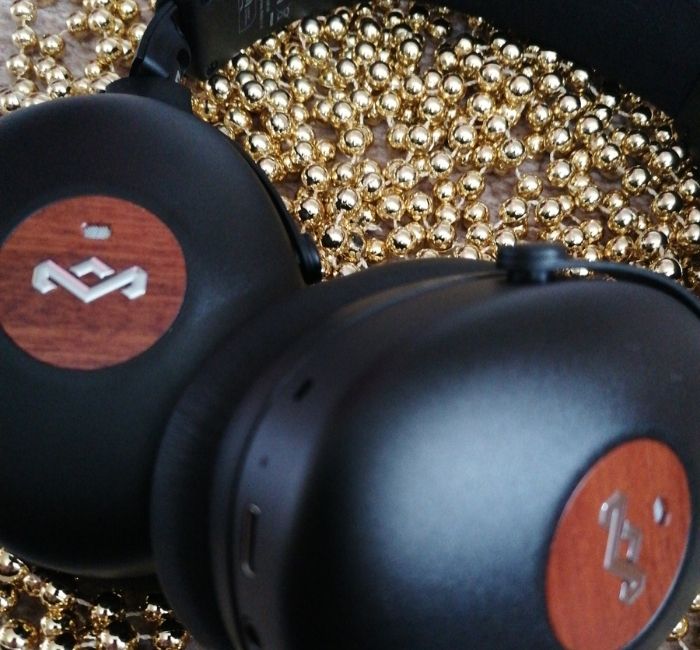 Amazon, £149.99: SHOP NOW
When I first took these out of the box, I was impressed with the design, the headphones were pretty light, had very comfortable and soft cushions on the headphones and there was even a soft band so there would be no discomfort when wearing these.
Setting up was a breeze, I wasn't sure how much charge these already had so I put them on charge for around 2 hours and that was then fully charged for 32 hours. Next up I got my phone and went to my Bluetooth settings to allow it to detect the headphones which it did very quickly and before I knew it, these were set up and ready to start using.
There are options when using the headphones, I could use these wirelessly so I could listen to my music without any annoying cables. There are also buttons on the headphones so that I could turn the volume up or down or play my music which again was great as it keeps this hands-free. I could also use the included cable which I could plug into my phone so I could easily answer phone calls etc. There is a small button in the middle of the cable which allows you to answer calls, reject calls, fast forward, rewind and more. I liked this feature also as it meant I didn't need to take my headphones off just to answer my phone.
When listening to the music or taking phone calls, I have to say the quality of the sound was perfect, I could hear everything clear and crisp and it really didn't have any background noise. The Marley headphones so far have lasted over 18 hours worth of use and so far these don't need to be charged at all but when they do I simply need to plug the included cable into the headphone jack and USB into my computer and allow these to charge quickly.
I was also impressed with the fact that these are made from sustainable materials, with FSC® certified wood, recyclable aluminium ear cups, REWIND™ Fabric which is made from a balanced blend of 30% reclaimed organic cotton, 30% reclaimed hemp and 40% recycled PET, it meant that these were also helping to be more sustainable.
Overall I was very impressed with the Marley Positive Vibrations XL Headphones and loved the noise cancellation, long battery and ease of use, these will be my go-to when listening to my music and much more.
Marley Positive Vibration XL ANC Over-Ear Headphones are available to buy online for £149.99.