It's been almost 54 years since Mary Poppins first flew into UK cinemas using just her umbrella and now we can look forward to watching the new 2018 version, Mary Poppins Returns, which will arrive in UK cinemas on 21st December.
UPDATE: Disney has announced that Mary Poppins release will now be December 19th!
This time around Emily Blunt will be playing the magical nanny Mary Poppins, originally played by Julie Andrews, as she drops in to help the Banks family following a personal loss in the upcoming sequel.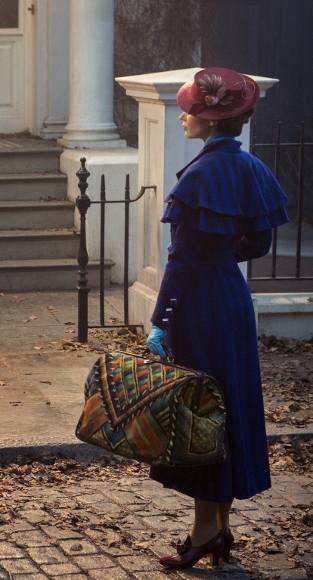 This sequel takes us forward 25 years to 1935 and after floating down from the skies over depression era London, Mary is greeted by a delighted, now grown up, Jane and Michael at their home on Cherry Tree Lane. Michael now has 3 children of his own Annabel, George and John.
Using her magical skills Mary Poppins and her friend Jack (is he a chimney sweep?) help the Banks family through their loss and learn how to rediscover the fun and happiness in their lives.
With a big new musical number 'Trip a Little Light Fantastic' we wonder if Emily Blunt will be feeding the birds (only tuppence a bag?) or forcing down a spoonful of sugar?
Although it's still a long way off are you looking forward to watching the new Mary Poppins Returns movie?